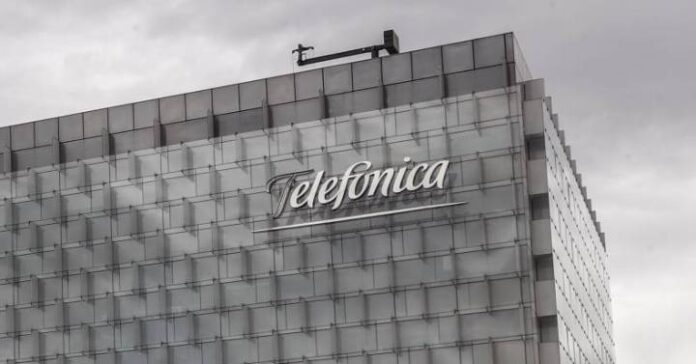 66.88% of Telefónica shareholders have chosen to collect the second tranche of the annual dividend, 0.20 euros per share, in securities.
In a relevant fact sent to the CNMV, the teleco explains that the definitive number of ordinary shares with a nominal value of one euro that have been issued in the paid-up capital increase is 197,993,390 corresponding to 3.72% of the share capital , the amount of the capital increase being 197,993,390 euros.
Consequently, the figure for Telefónica's share capital, after the increase, has been set at 5,526,431,062 euros, divided into 5,526,431,062 shares, the highest number in its history.
In turn, the shareholders who own 33.12% of the free allocation rights have accepted the irrevocable commitment to purchase the rights assumed by Telefónica. The gross amount to be paid by the operator for these rights amounts to 342.3 million euros. The company has renounced the rights thus acquired, which have been amortized.
Last June, in the payment of the previous tranche of the dividend, also of 0.20 euros per share, the teleco indicated then that the shareholders who owned 63.01% of the free allocation rights had chosen to receive new titles from the company . In turn, the disbursement then for shareholders who preferred to collect in cash was 370.7 million euros.
According to market sources, the increase in the percentage of shareholders who have opted for the collection in shares compared to the June payment reflects the confidence in Telefónica's securities and in the upward trend they may have ahead.
In June, the period in which the capital increase released for the first tranche of the dividend was executed, the matildes moved in a price within a range between four and five euros. Since then, the company's shares have suffered harsh punishment, largely due to economic uncertainty in some of its main markets, such as Brazil and Spain. Telefónica securities closed today's session with a 0.64% decline, to 3.27 euros.
Telefónica has indicated that it is planned that the new shares will be admitted to trading on the four Spanish Stock Exchanges and be tradable through the Spanish Stock Market Interconnection System on January 12, 2021, so that their ordinary trading in Spain begins January 13, 2021. "The admission to trading of the new shares will also be requested on the remaining foreign Stock Exchanges on which Telefónica is listed," he indicated.