One of the highest bets in the automotive sector for next year is the Volkswagen Taos, although not only because of the model itself, but because It is the next SUV that the German brand will manufacture in Argentina, which will be positioned between T-Cross y Tiguan AllSpace.
The initial investment was announced three years ago (2017) with an amount of 650 million dollars, although it is likely that it has exceeded 800 million, since throughout these years not only were different spare parts made in the General Pacheco industrial terminal, to make the unprecedented modular platform MQB (can be the basis of different models), but also Production capacity was increased and a new paint plant was built.
The presentation of the new model was held last month, although we will still have to wait a while for its commercial launch in the country. But nevertheless, In Mexico, where it is already produced in the Puebla factory for North America, the new medium sport utility was launched a few days ago in two versions: Trendline and Comfortline.
Although more configurations are expected to arrive, it is currently offered in the cheaper and mid-range variant (both names are used in other vehicles of the brand).
In any case, the Mexican Taos has many elements in common with the national, such as the 150 hp 1.4 turbo TSI engine with six-speed automatic Tiptronic transmission, frontal collision assistant with automatic brake, adaptive cruise control, wireless charger, adaptive cruise control, among others.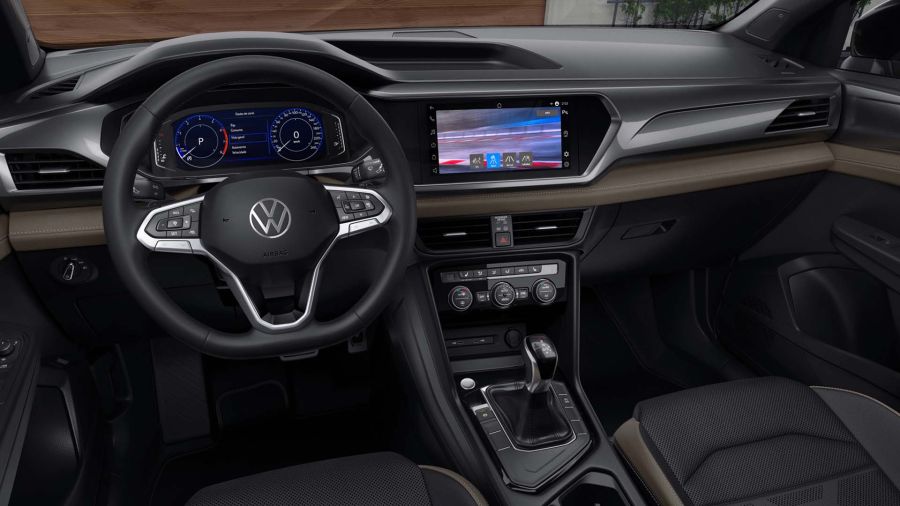 How much does it cost in Mexico and how much would it cost in Argentina?
In the North American country It is offered at a value of 449,990 Mexican pesos in the Trendline version, while the Comfortline is sold 50,000 pesos more expensive (499,990 Mexican pesos).
To know how much it would cost in Argentina, We convert the amounts mentioned to dollars and we convert them to pesos, taking the official value at 85.50. In the case of Trendline variant, the price in Argentine pesos would be 1,914,858 ($ 22,396), while the more equipped configuration, would have a cost of 2,127,668 pesos (24,885 dollars). Even so, there are likely to be some variations for tax reasons.
.