The struggle for top talent in the current market is only growing. Employers need to offer not only competitive compensation packages but innovative employee benefits options to meet the demands of current job seekers – and keep them in house.
Employees have expectations for benefits. In addition to health insurance, which is a given for virtually every job seeker looking for a full-time position, they want benefits that are competitive and align with their needs and goals. Incorporating HR Technology to manage these benefits sets you apart in a tough market, enabling you to attract the best talent, improve retention, and foster a positive company culture.
Flexible Schedules
In the past, 9-5 was the standard workday for everything other than round-the-clock jobs like medicine. Things have shifted in the past few years, and employees who need to balance school, childcare, or other responsibilities are looking for flexibility in their schedules.
Whether your employees want to be there for school pickup, need to take family members to doctor's appointments, or work around classes, offering flexible working arrangements can be a game-changer to bring in top talent, especially among younger job seekers.
Keep in mind that a flexible schedule needs not just work for your employees, but it can also work for you. Some companies allow employees full flexibility – it doesn't matter when they work their hours or get their tasks done, as long as they do it. Others work more within a hybrid schedule to ensure employees are available at specific times, sometimes requiring a few days in-office.
However you choose to set up a flexible schedule, the key is showing your prospective employees that you are committed to work-life balance and that you understand they have responsibilities outside of their jobs.
Unlimited Paid Time Off
This one scares a lot of employers, but the data backs it up. Unlimited PTO is a huge perk for employees – and they rarely take it all. Based on studies, unlimited PTO encourages employees to take time off responsibly without taking advantage or reducing their workload. When they have unlimited PTO, they actually take less time off than when it's limited.
If that's surprising, consider this – employees get into a "use them or lose them" mindset when they have only a certain number of days to take in a year. Often, employees are not permitted to roll those days over, so they figure they may as well take their earned time off before year's end.
But when PTO is unlimited, they know it's available to them when they need it. They don't feel pressured to get all their days in and spend time out of the office that they otherwise wouldn't.
Unlimited PTO may not work well in every workplace, however. Most companies with an unlimited PTO policy have an unofficial cap, which may be a few weeks to up to six weeks. Most employees are not going to come close to that limit, but it gives you peace of mind that you won't have employees missing months of work. If you prefer, try increasing the PTO days around a month, evaluate the PTO usage at the end of the year, then make a decision.
Health Insurance
As mentioned, health insurance is an expectation for a minimum benefit offering for most job seekers. Everyone needs health insurance – and it's pricey as a private payer – so most job seekers are applying for jobs that offer health benefits.
However, the quality of that health coverage can vary. You can set your company apart by offering unique coverage options during open enrollment to accommodate employees with specific needs, such as chronic illnesses, telemedicine, or fertility treatments.
When employees have an opportunity to tailor their healthcare plan to their needs, they feel more confident with the premium they pay and understand that their employer values their health and the health of their family, which boosts retention.
Childcare Assistance
The COVID-19 pandemic thrust the challenges of childcare into the forefront. Many people couldn't return to work after the restrictions lifted because their children were in school remotely, and the childcare costs exceeded their pay,
To combat this, many employers are offering childcare options as part of their employee benefits packages. You can ensure that your employees are available for work and acknowledge the challenges of balancing work life with family obligations. This is especially true for families with young children.
There are plenty of ways you can offer childcare benefits, such as on-site daycare, subsidies for childcare, flexible spending accounts, and more. Get creative about the best way to help your employees while watching out for your bottom line.
Health and Wellness Benefits
Self-care is a priority for workers, especially after the disruption of the pandemic and the working conditions. Employees are more focused on caring for themselves in the form of fitness memberships, wellness retreats, mental health days, therapy, and more.
Offering health and wellness benefits for employees makes them feel valued and shows that you're concerned about their wellbeing, including both physical and mental health. Even a few small perks, such as a subscription to a mental health app or a discounted gym membership, make a big difference.
Employee Stock Options
We've covered a lot of health and wellbeing, but job seekers also want employers who look out for their financial future. Employee stock purchase plans (ESPPs) are an excellent option to ensure your employees are planning for their financial future – especially when they're young.
With employee stock options, you give them an option to purchase company stock at a discounted price, giving them the chance to earn returns in the future. As an added bonus, your employee's financial success is hinged on your success, making them more invested in your company.
In addition, offering stock options shows that you are confident in your company's future and have a plan. Job seekers can feel more secure in taking a job with your company and having a positive career path.
The key to offering ESPP is laying out all the rules and details, however. You need to set the discount price and the amount of stock employees can purchase, then establish criteria for what employees have this option for now and future hires.
Professional Development Opportunities
Employees often leave companies to find new opportunities because they don't feel challenged. Often, they're looking for more out of a job than a steady paycheck. They're planning their career future.
Offering professional development opportunities allows your employees to continuously improve and prepare for future career growth – which may benefit your own company – and helps them excel in their current position.
If you're worried that bettering your employees through on-the-job training, mentorships, and tuition reimbursement will just prepare them to be an asset to someone else, that's usually not the case. Employees feel valued when you invest in them, which in turn makes them loyal to investing their new skills back into your company.
Offer Competitive Benefits to Retain Top Talent
Benefits can be the key factor in some of the best job seekers choosing your company over a competitor. It takes more than a good salary and health insurance. Providing benefits that show your investment in your employee's health, family, future career, and wellbeing can make all the difference in attracting the best talent on the market and keeping them loyal to your company.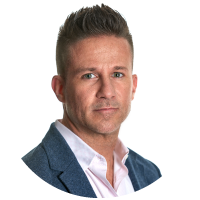 Frank Mengert
Frank Mengert continues to find success by spotting opportunities where others see nothing. As the founder and CEO of ebm, a leading provider of employee benefits solutions. Frank has built the business by bridging the gap between insurance and technology driven solutions for brokers, consultants, carriers, and employers nationwide.