Industries are adopting mobile technology to increase their customer base and push their business to their full potential. The same is visible in the Fintech industry, where Fintech mobile app solutions are transforming the traditional way of performing finance activities into a more modern and app-based approach for users. The fintech market is already booming with multiple fintech apps bringing convenience for users in performing their day-to-day finance tasks through the mobile app. And looking at the boom, Entrepreneurs are willing to step into the mobile banking app development and are exploring top fintech app ideas for start-up to stand apart from the competition and deliver a unique fintech mobile app solution. Let us present a few of the fintech industry stats to back up our "fintech market boom."
Notable statistics in the Fintech industry
The stats in the Fintech industry clarifies how the Fintech market is booming worldwide and why entrepreneurs are targeting to build fintech mobile app solutions. It is time to present the top fintech mobile app ideas that entrepreneurs should not miss if they are targeting the finance and banking industry.
5 fintech mobile app solutions to build in 2023
Since the fintech industry is booming to its full potential, 2023 will be the right time to target consumers with Fintech mobile app solutions. Here are the top 5 fintech start-up ideas to choose from as an entrepreneur.
Peer to Peer payment transfer apps 
Peer-to-peer is one of the most popular payment transfer methods. If you consider P2P payment apps, Google pay and Paytm are prominent examples. Users can send or receive payments by linking their bank accounts to these apps. And, since the P2P apps do not require any kind of third-party processes, users can transfer money instantly. Mobile numbers and QR scanners are the major elements used to transfer money within Peer-to-Peer payment apps.
Mobile banking app development 
Entrepreneurs who are planning a massive investment or already own a bank must build a Mobile banking app development. It will offer customers to save time, effort, and resources by not going to the bank for all the necessary work. It also eliminates paperwork since everything is digital and stays on the server. Further, your digital banking mobile app will offer 24×7 services to your customers.
Personal Finance management app 
Finance management is a critical part of all of us. With mobile devices staying all the time with us, it is a solid idea to build a personal finance management app. An app that helps users to record all their expenses and income in a detailed and categorized format will deliver value to them in performing savings. You can integrate reminders for the users when they have to pay EMIs, rent, and other bills. You can also let users create a shared finance book where users can note down all the expenses taking place combinedly with friends and others.
Trading and Investment app 
With the free information available to learn investment and trading, users are looking to step into investing their money in different sources. You can build a trading and investment app, letting users buy stocks and other investment forms. But, ensure that you research your market since different countries have different policies for investment, and you must adhere to them as a business.
Cryptocurrency and NFT mobile app 
NFT Marketplaces and cryptocurrencies are becoming popular with time. People are looking for easy ways to convert cryptocurrency exchanges. Building a cryptocurrency exchange mobile app will promise you a long-term and sustainable business as the Cryptocurrency and digital assets usage spread with time. Users in the current stage have to use their computers to perform exchanges. The mobile app will save their time and efforts increasing the user base for business very quickly.
Above are the most prominent and popular Fintech start-up ideas. You can choose one of them or combine a few and start laying down the blueprint of your app. You can opt for an instant student loan app if you want to look at some more creative and additional fintech start-up ideas.
Choosing the right Tech stack for your Fintech apps 
It is a solid choice to understand the mobile banking app development tech stack for your idea. Frontend, Backend, and Database are three elements that make a tech stack. Let us present you with a few of the choices for you.
Front end stack for Fintech apps 
HTML: It has been here for years and is one of the most reliable front-end technologies. With HTML5, it opens new possibilities in front-end development.
CSS: The Cascading style sheets deliver a great look and feel for the best appealing visual elements.
JavaScript: A dynamic programming language, when combined with leading frameworks like AngularJS, ReactJS, and others, brings a limitless development experience.
Backend Stack for Fintech apps 
Ruby: A famous programming language leading the banking sector, Ruby can lead your app idea into the final product with a high level of security.
C#: An advanced version of C++, C# is highly used by developers to integrate robust backend integration.
Database solutions for your fintech app idea 
SQL Database: How can we not mention SQL while talking about databases? It has highly structured formatting and data queries to handle all the major database tasks.
MongoDB: If you want a complete program with a highly interactive interface, then MongoDB should be your go-to choose for database needs.
With the information mentioned above, you can pick up the right tech stack to speed up your app development process and not waste time and effort researching for it.
Ending words 
Fintech app is a great start-up idea, and you must work on it. With the above-mentioned top fintech mobile app solutions, you can pick any of them according to your requirements and add your creativity to stand ahead of the competition. Knowing about the tech stack will be helpful for you as mentioned above in tech stack section. Finally, we will advise you to approach a mobile banking app development company expert in Fintech mobile app solutions to kickstart your project.
Author Bio: –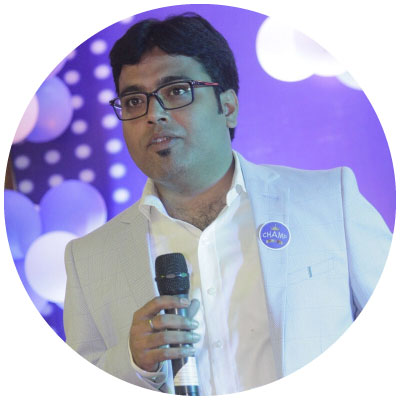 Ishan Gupta is the CEO and Co-founder of RipenApps, a leading web and mobile app development company specializing in android and iOS app development. Deploying feature-loaded mobile & web app solutions to SMBs globally transforms business all around.