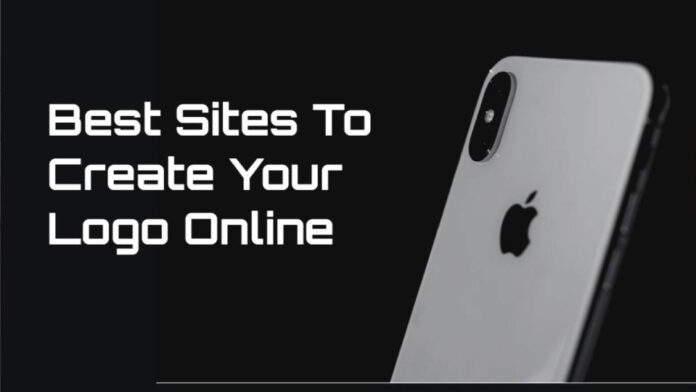 Having a good logo can make the difference between the success and failure of your brand. Become a designer with these pages to create your logo on the Internet.
Here we are discussing the five best sites to create a logo online. Although it is a job that designers commonly do, you can also do it yourself with a bit of enthusiasm, creativity, and of course, basic notions about design that we will review in this Article. Do you remember when we taught you to create gifs on different sites? Well, it will be that simple.
Why is a logo necessary?
It is undoubtedly one of the primary communication resources that a company or brand must have. Including being part of the corporate identity, the logo helps create trust and relationships with the public. Simply put, it is a visual representation of any company.
It is so important to have a well-structured logo. When you see it, you can associate the entire company, its values, its line of business or activities.
Characteristics of a good logo
Before you start to enter the creation process, it is important that you know the aspects that you must consider when putting together a good logo. Regarding the technical or aesthetic section, you should pay attention to the following points:
1.Instead of using shades, use spot colors
2.Your logo has to be scalable to use in various applications
3.Avoid using too many colors
4.Control yourself with the sources, use few, and if possible, only one
5.Skip the use of outside lines
6.Discard including text within the logo
7.Forget putting your logo inside a box
8.Now, beyond the technical recommendations, the logo must be:
Legible: make it easy to read at any size
Shocking: catch your eye at first sight
Timeless: let your design last in time
Unique: make your logo design exclusive to your company
Reflection of your brand: that communicates the values of your company or product
Remember that a quality logo is of the utmost importance to be present in the minds of those who see it and achieve a relationship with your brand or company. Now, unleash your creativity and try the five best sites to create your logo online.
 The five best sites to create your logo online
With this logo maker, you can bring your creative ideas to life. It only takes a minute to design a logo and to top it off, and it has a free version. You will not need help from a designer.
You will be able to customize each element of your newly created logo, from the size and the text to the figures and shapes, and thus make it perfectly reflect your company.
This option uses professional design elements, which are combined, adjusted, and modified to match your company and brand. In the end, a unique logo is generated that you can then adjust to suit your brand vision. Once you think it's good enough, download the file and make the most of your new logo.
It is worth mentioning that the images you generate with the DesignEvo platform are licensed for full commercial use. This means that you can use them to generate profit, and they can be modified in any way you prefer.
It is a 100% free online logo designer, with which you can obtain professional results without all the investment involved in hiring a formal designer.
It has a gallery of thousands of images, a wide variety of fonts, and nearly three thousand icons and graphics for you to use in your creation. Its interface is so simple to use that in a matter of minutes, and you can obtain your logo and use it on different platforms: Facebook, Twitter, WhatsApp, YouTube, or on web pages.
To create a logo with Logosea, you have to follow the following steps:
1.Choose your template: choose from more than three thousand templates and images
2.Add text to your logo: Choose from 37 different fonts
3.Save your logo and download it in PNG format: you can save your logo to modify it later, and if you already have it ready, you can download it to start using it.
It is recommended that you save your design as a PNG because this will preserve the best quality and resolution for any use you want to give it, whether in print or on the web. One of the most important features that set it apart from other online logo-making sites is that it doesn't require payment to download your designs. Amazing!
This is a paid option to create logos online, but it stands out due to the fact that nearly six million users across 167 countries guarantee the quality of the results obtained.
In addition to creating logos for your brand, you can also use this tool to create other items to reinforce your corporate identities, such as business cards, envelopes, letterheads, and your favicon. That is, the small icon with your logo that visitors can see on the address bar of your website.
Currently, Logaster has two types of plans to create your logo online: A logo for the web for 9.99 dollars and a logo for web and printing for 19.99 dollars. Soon they will add a complete corporate identity plan, so we will have to be on the lookout.
Of course, they also have free versions to download. However, if you want to control all aspects of your logo design, we recommend investing in paid plans. The paid versions offer licenses for commercial and personal use so that your design remains protected from any opportunists.
If you are looking to create your logo for other proposals, you can choose to use Free Logo Design, an online portal that offers you a wide variety of templates to edit.
Using its platform is so simple that you have to drag and drop the elements you want in your design. In fact, to create your logo online, you just have to follow four steps:
1.Write the name of your business
2.Choose a layout
3.Customize your logo with the colors and typography of your brand
4.Download the free version of your logo or buy the file in high resolution
As you can see, it is possible to obtain a free version of your logo. However, if you want a version with a better resolution so that it looks good on any platform or in print, it is necessary to pay.
Last but not least, we present to you LogotypeMaker, an online logo creation site that invites you to become a designer. It is also a paid option to create logos online; however, the payment is adjusted to the budget of each user.
One of its hallmarks is that it implements artificial intelligence to create templates that best adapt to the profile of your brand. It takes the data you enter and generates professional and personalized results in a matter of minutes.
The package you pay for not only includes the design of your logo in high resolution, but you also get the version suitable for use on the Internet, as well as the version for printing. Your custom logo guidelines will also be sent to you, and you can make modifications with professional assistance whenever you want.
To design your professional and custom logo with LogotypeMaker, you just have to follow three simple steps:
Analyze the data: Enter the company name or company slogan. You can broaden your search by entering keywords or choosing a suitable category. You will need to change the background color.
Design beginnings: Choose a template from the wide variety of designs offered.
Putting the finishing touches: Adjust each layer of the logo in the online editor, change the color and font, add shadow effects and combine the chosen design with clip arts or images loaded from your device. Save all logo drafts to your account.
At Last
Do you have any other tools to share with us? Do comment below and discuss with us.