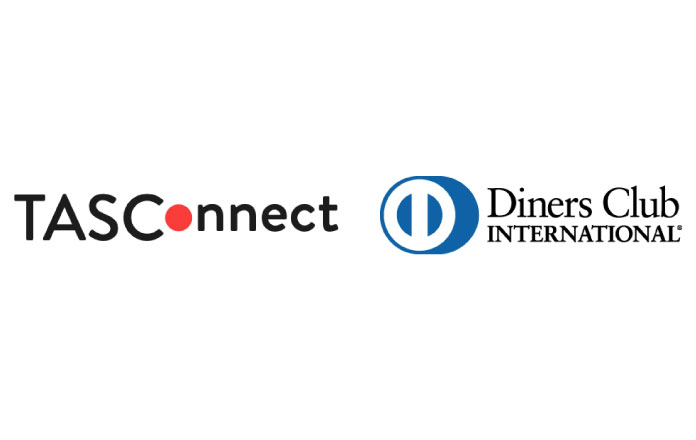 22 March 2022, Singapore: TASConnect has signed a memorandum of understanding (MoU) with Diners Club International Singapore (Diners) to provide Diners' corporate clients with access to lower cost and flexible working capital, through TASConnect's fully automated digital platform.
The lack of standardised, transparent workflows and processes makes it difficult for corporates, especially, small and medium corporates and their ecosystems, to access reliable sources of credit. TASConnect, in partnership with Diners Club, is helping to address this gap through the TASConnect platform that enables digitisation and information transparency.
"A key goal of ours has always been to promote B2B markets and bring in financial viability through our credit and charge card services, thus helping the economy and trade ecosystem in Singapore. We are delighted to partner with TASConnect to drive our ambition while having a robust digital framework for sustainable growth in the payment and credit service sectors," Huang Xisheng, Controlling Shareholder, Diners Club Singapore.
TASConnect's leading-edge technology solutions in trade and supply chain finance, together with Diners' experience in B2B payment networks and deep understanding of the Singapore market, will enable Diners' clients to seamlessly manage and unlock value from their supply chain.
"TASConnect is thrilled to partner with Diners Club to lead this innovative initiative to the B2B market in Singapore. Our platform will enable customised workflow automation, increase liquidity, and help build trusted trading communities across key markets," Kingshuk Ghoshal, Co-founder & CEO, TASConnect.
This new offering is initially available for all Diners' corporate customers in Singapore, and further expansion plans are currently under consideration.
To register for business interest, please contact TASConnect team at [email protected] or your Diners Club relationship manager. For more information, visit our website at www.tasconnect.com.
Please contact TASConnect team at [email protected] for further enquiries.
About TASConnect
Headquartered in Singapore, Trade and Supply Chain Connect (TASConnect) is a wholly owned subsidiary of Standard Chartered Bank and incubated through SC Ventures – the Bank's innovation, fintech investment and ventures arm.
We are a leading technology solution provider for trade and supply chain finance automation, which gives organisations and their value-chain partners better access to liquidity, along with end-to-end digitalization, visibility, and control of their trade ecosystem. At TASConnect, we are firm believers in the principles of co-creation and collaboration with our clients.
For more information, please visit www.tasconnect.com. Follow TASConnect on LinkedIn.
About Diners Club Singapore
Diners Club Singapore is a credit card company regulated by MAS under the Banking Act.
It has been providing financial services to more than 500,000 members for the past 50 wonderful years locally.
Diners Club Singapore looks forward to embark an exciting journey with our partners and customers on the new era of technology.