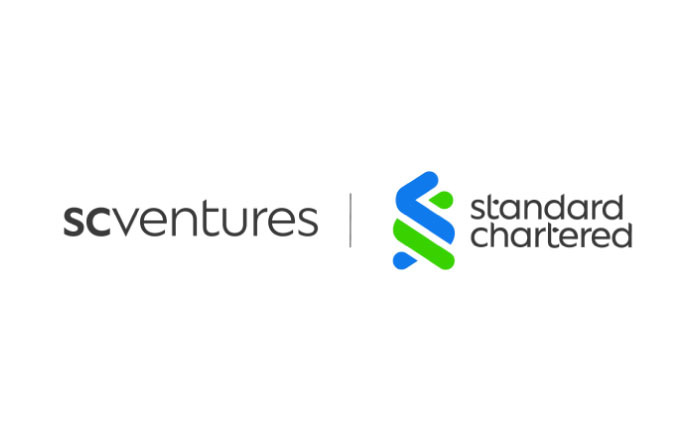 Building on HSBC's and SOSV's investments, funds will be deployed towards product development and sales activities to further capture US$17b market
Firm already services multiple units of Standard Chartered Bank, with more to come
23 August 2022, Singapore/Hong Kong – Standard Chartered today announced that it has invested funds in Hong Kong-based KYC, KYB and data management platform with the aim ofaccelerating the company's product development and boosting its sales organisation – both to meet the increasing demand of the global identity verification market for individuals and corporates that is anticipated to be worth US$17 billion by 2026. Standard Chartered joins Chekk's multi-million dollar financing round announced in June this year, led by HSBC and with participation of venture capital firm SOSV.
Said Alex Manson, head of SC Ventures: "Chekk already serves as an integral part of SC Ventures, Standard Chartered's innovation, fintech investment and ventures arm, where Chekk has become the go-to KYC/KYB provider for the technology stack of internally built ventures. Chekk not only delivers a digital advantage across multiple stakeholders, it also presents several unique selling points that made it a very attractive investment. "Chekk has a unique proposition, taking KYB and KYC to another level of capabilities and customer experience, which resonates very well with various parts of Standard Chartered Bank and its partners," said Pascal Nizri, Co-Founder and CEO of Chekk. "It is rapidly becoming a standard across multiple business units and is also being adopted by various other financial institutions and fintechs around the world."
The global identity verification market for individuals and corporates was valued at US$8 billion in 2020. It is expected to reach US$17 billion by 2026, registering a CAGR of 13.29%1. Major growth drivers of the market include enhanced global regulations in customer due diligence to combat the rise in financial crimes, as well as the need for digitisation of customer onboarding processes. As technology advances, KYC/KYB and AML regulations have been increasing globally with growing demands made of financial services in particular, against the backdrop of a rise in fraudulent activities worldwide.
"Our platform aggregates data sources from around the world (e.g. 'live' government corporate registries, global commercial data partners, anti-money laundering lists, ESG data) to feed into a modular ecosystem of advanced capabilities and channels, enabling organizations like financial services providers to manage relationships with business and individual clients." added Pascal Nizri. "Beyond already being our client, we are delighted to welcome Standard Chartered Bank as investors, to support the expansion of our product suite, teams and client base globally."
For media enquiries, please contact SC Ventures Communications at [email protected] or Chekk at [email protected].
SC Ventures
SC Ventures is a business unit that provides a platform and catalyst for Standard Chartered to promote innovation, invest in disruptive financial technology and explore alternative business models.
For more information, please visit www.scventures.io and follow SC Ventures on LinkedIn.
Standard Chartered
We are a leading international banking group, with a presence in 59 of the world's most dynamic markets and serving clients in a further 83. Our purpose is to drive commerce and prosperity through our unique diversity, and our heritage and values are expressed in our brand promise, here for good.
Standard Chartered PLC is listed on the London and Hong Kong Stock Exchanges.
For more stories and expert opinions please visit Insights at sc.com. Follow Standard Chartered on Twitter, LinkedIn and Facebook.
About Chekk
Chekk is an award-winning customer interaction Software-as-a-Service (SaaS) platform, co-founded and led by industry experts (Pascal Nizri and Benjamin Petit), with the mission to remove pain and costs from interactions between companies and their individual and business customers, whilst enabling financial crime prevention, access to financial services and new business relationships.
With secure end-to-end Know Your Customer and data management solutions, such as instant Know Your Business (KYB), 30 seconds Know Your Customer (KYC) and Data Portability, Chekk can be consumed in a modular way and delivered via out of the box Web, Mobile, SDK and API applications. Configurable and easy to connect to existing systems and processes, Chekk's Platform provides powerful capabilities, including workflows, real-time risk engine, automatic
visual company unwrapping, forms pre-filling & company documents, customer outreach Web & Mobile tools, multi-lingual AML checks, beneficial owners (UBOs) identification and verification, for 400 million businesses across 200 countries (with a multi-sources engine connected to both live government company registries and recognized commercial data providers around the world).
Chekk has renowned investors (HSBC, Standard Chartered Bank…), local and global customers (Standard Chartered Bank, Bain Capital, Ripple…) and strategic partners (Moody's, KPMG…), is part of the UK Regulators' Financial Conduct Authority Sandbox, has been accelerated by Facebook and BNP Paribas Plug & Play, and featured by the World Economic Forum and many news websites.
For more information, please visit https://www.chekk.me