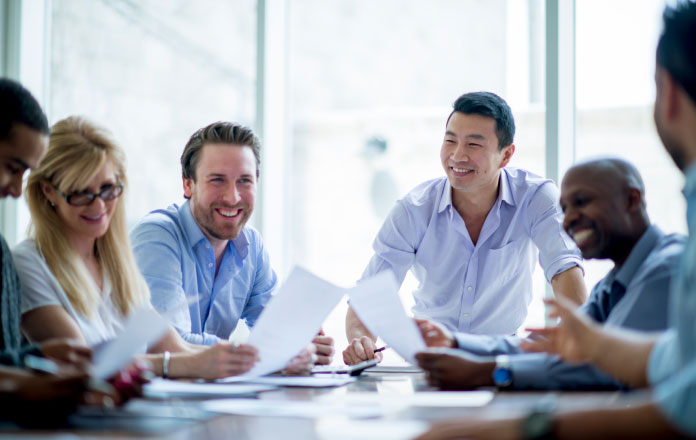 The Meet at Dusit package has everything guests need to gather with utmost peace of mind and achieve optimum results – including an enticing range of benefits that unlock and accumulate based on spend. Available for bookings and meetings made now through 31 October 2022 via dusit.com/meetatdusit.
Bangkok, Thailand, 12 July 2022: After a prolonged hiatus, face-to-face meetings are finally returning across Thailand, and Dusit Hotels and Resorts throughout the kingdom are celebrating by offering an enticing Meet at Dusit package specially created for teams seeking to reconnect in utmost safety, comfort, and convenience – with value adds tailored to enhance any meeting occasion and help companies gain value on their next in-person gathering.
Available for booking now through 31 October 2022, Meet at Dusit comes loaded with benefits that unlock and accumulate based on group size and spend. From themed coffee breaks and personalised welcome receptions, to carefully crafted food stalls and room category upgrades, meeting organisers can easily build their ideal event by choosing the benefits that best suit their requirements.
Each hotel and resort offers six tempting benefits to choose from. A total spend of THB 50,000 unlocks one benefit; THB 150,000 unlocks two benefits; and THB 300,000 unlocks three benefits. What's more, for every 20 paying rooms, Dusit offers one complimentary room and one complimentary room upgrade.
While the benefit offerings vary depending on property, brand, location, and available facilities, Dusit's unique brand of Thai-inspired gracious hospitality informs the service at each property. This means guests can expect to benefit from a wide range of memorable experiences created in line with the four new pillars of Dusit Graciousness – Service (personalised and gracious), Well-Being (delivering wellness experiences beyond the spa), Locality (uniquely linking guests with the local community), and Sustainability (social, economic, and environmental).
New group-wide wellness concept Devarana Wellness is just one exciting development as part of this approach. Specially designed to weave well-being elements throughout the entire guest journey, the new concept has been specially crafted to address guests' most shared concerns – including destressing, detoxifying, and enjoying a deep restorative sleep. It includes, amongst others, the introduction of new healthy food menus, and regular wellness activities such as yoga, meditation, and sound bath sessions, which, where available, guests can enjoy for free.
A commitment to sustainable design, sourcing, and procurement, meanwhile, ensures meetings at Dusit Hotels and Resorts have minimal impact on the planet while still delivering everything a delegation could need for a highly successful event.
To prepare for the return of leisure and MICE business, Dusit seized the opportunity during the global lockdown to upgrade several of its longest-running properties in Thailand to ensure they have all the elements in place to delight guests in the new normal.
The renowned Dusit Thani Hua Hin resort renovated all its guest rooms and suites, redesigned its large central pool and beachfront area, upgraded its 844 sq m Royal Dusit Grand Ballroom, and introduced an exciting new flexible meeting space, The Stable, which is set within a former horse stable in the resort's beautifully manicured gardens.
Dusit Thani Pattaya and Dusit Thani Laguna Phuket, meanwhile, completed upgrades of selected dining and leisure facilities. The latter has also teamed up with local partners to offer new adventurous activities for guests, such as surfing and paddleboarding.
Dusit also continued to expand its offerings across the lodging spectrum, by opening ASAI Bangkok Chinatown in the city's vibrant old town. The first hotel under the ASAI Hotels brand, which is designed to link millennial-minded travellers with authentic local experiences in the world's most vibrant neighbourhoods, the new hotel offers thoughtfully pared-back services while focusing on in-stay essentials and engaging contemporary communal space. Among its offerings: co-working space designed for inspiration, and a sheltered courtyard ideal for business gatherings. The hotel is located adjacent to Yaowarat Road, only 100 metres from Wat Mangkon MRT underground station.
Elsewhere, the rollout of the new Dusit Graciousness pillars at Dusit Hotels and Resorts in Bangkok, Chiang Mai, Krabi and beyond, ensures properties are well equipped to delight guests and customers – and host highly memorable meetings – while seamlessly providing all the requirements needed for a safe gathering.
To maximise guest safety, all Dusit Hotels and Resorts in Thailand strictly adhere to SHA Plus certified standards of hygiene and cleanliness. Guests also benefit from Dusit's carefully crafted 'Dusit Care' services. These go beyond enhanced hygiene protocols to deliver additional convenience, experience and value, and utmost peace of mind. Flexible check-in and mobile payment methods are just two of the services offered.
For more information about the Meet at Dusit package, please visit dusit.com/meetatdusit.
Photo captions:
Photo 1 – The Meet at Dusit package has everything guests need to gather with utmost peace of mind and achieve optimum results.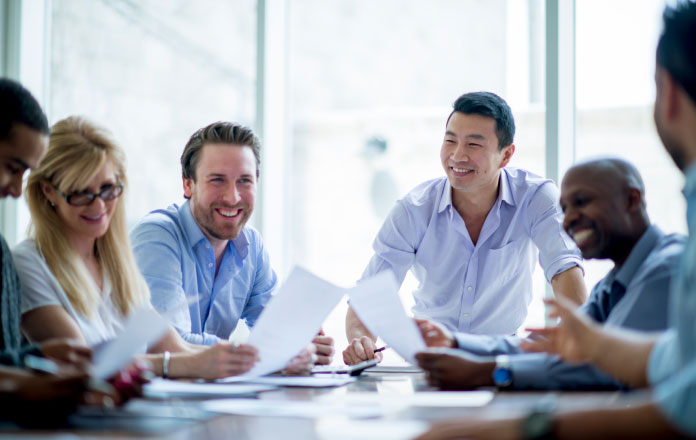 Photo 2 – The 844 sq m Royal Dusit Grand Ballroom at Dusit Thani Hua Hin can be used in its entirety or divided into two smaller venues.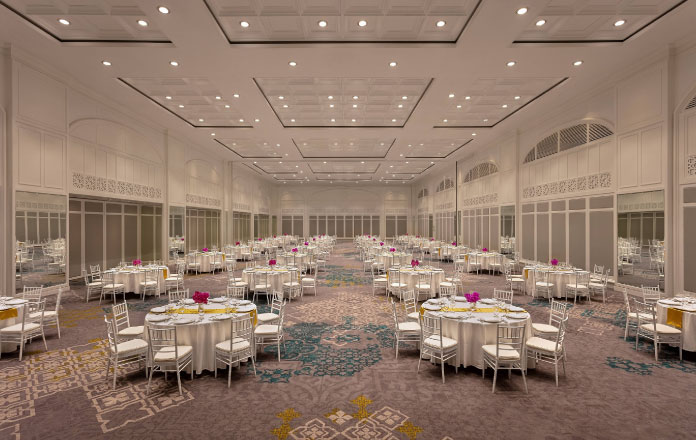 Photo 3 – The renovated main pool at Dusit Thani Hua Hin is just one exciting upgrade guests can expect to experience.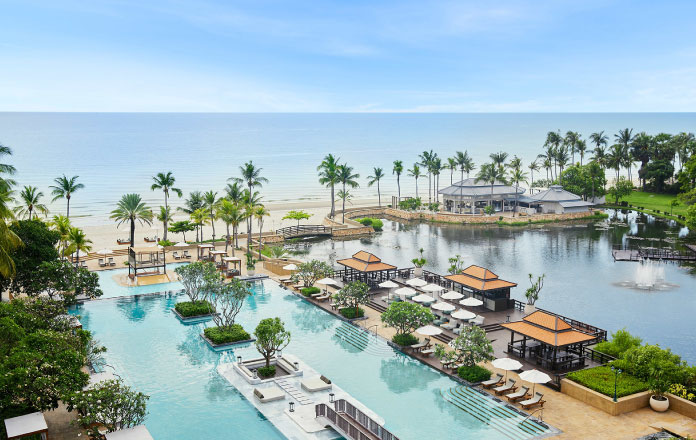 Photo 4 – From flexible space to open-air breakout options, Dusit properties ensure guests can meet with peace of mind. Pictured: The courtyard at ASAI Bangkok Chinatown.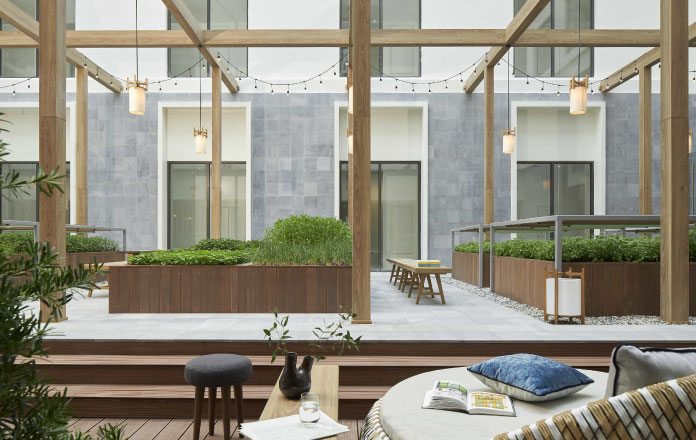 About Dusit International
Established in 1948, Dusit International or Dusit Thani Public Company Limited (DUSIT) is a leading hospitality group listed on the Stock Exchange of Thailand. Its operations comprise five distinct yet complementary business units: hotels and resorts, hospitality education, food, property development, and hospitality-related services.
The group's portfolio of hotels, resorts and luxury villas includes more than 300 properties operating under a total of six brands (Dusit Thani, Dusit Devarana, dusitD2, Dusit Princess, ASAI Hotels, and Elite Havens) across 16 countries worldwide. The group also operates culinary schools and hospitality colleges in Thailand, plus catering companies for the education sector in Thailand, Cambodia, and Vietnam.
Dusit International's diversified investments in real estate development, hospitality-related services, and the food sector are part of its long-term strategy for sustainable growth, which focuses on three key areas: balance, expansion and diversification.
For more information, please visit dusit-international.com.
Images can be downloaded via medialib.dusit.com.
For more information, please contact:
Sureerat Sudpairak | Corporate Director of Public Relations | Dusit International
Tel: +66 (0) 2200 9999 ext. 3321 | Mobile +66 (0) 89 006 8697 | Email: [email protected]