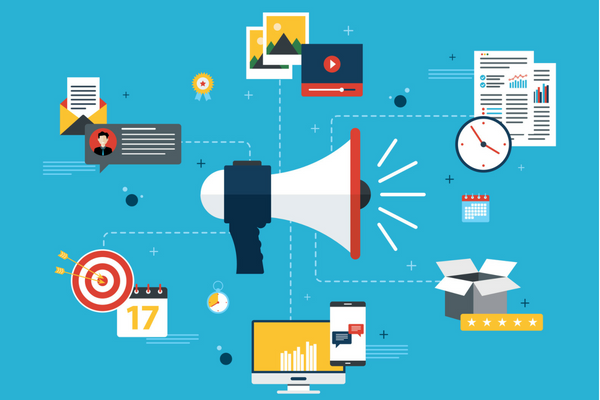 While surfing the Internet, you come across various websites. Sometimes, you will get useful content related to your search, viral videos, incredibly written blogs, mobile apps, etc. Do you ever want to build one of these? If your answer is yes, then you have chosen your career, which is a career in digital marketing.
Is Digital Marketing the right career choice?
Yes, digital marketing is an excellent choice for a career. We live in a digital world and the marketing budget moves from traditional marketing channels to digital advertising.
Businesses need to increase their online presence and competition for digital marketing recruitment is on the rise around the world.
Why Digital Marketing?
The world is going digital. All businesses worldwide will have an online presence, generating a lot of job opportunities for them. That's why a career in digital marketing has emerged among the most chosen. More and more students are choosing this discipline from different disciplines for its success in the Internet world.
Digital marketing uses digital media and technology to connect with real and potential customers. They spend a lot of time on the Internet.
With the advancement of technology faster than ever before, businesses are becoming more and more mobile, and a digital marketing professional is likely to be involved in multiple marketing areas. These are common areas in which a digital marketing professional is interested in digital marketing in their careers:
Marketing Automation
Blogging
Brand Management
Web Designing and Web Development
Social Media Marketing
Content Curation and Content Management
Marketing Strategy
Editing and Copywriting
Data Analytics
E-Commerce
SEO (Search Engine Optimisation)
SEM (Search Engine Marketing)
Email Marketing
Mobile Marketing
Digital Marketing Professional
An excellent digital marketing professional who is self-motivated to learn about the latest developments in the respective industry: creating a favorable brand identity and is passionate about developing meaningful consumer relationships. Digital marketing professionals have the knowledge and skills to use the Internet's power in blogging, creating social media posts, running advertising campaigns, creating web pages, etc. The following positions will be included in digital marketing:
Brand Manager
Social Media Marketer
Online Content Developer
Business Analytics Specialist
Search Engine Optimisation Specialist
Professional Blogger
Mobile Marketing Specialist
Email Marketer
Search Expert