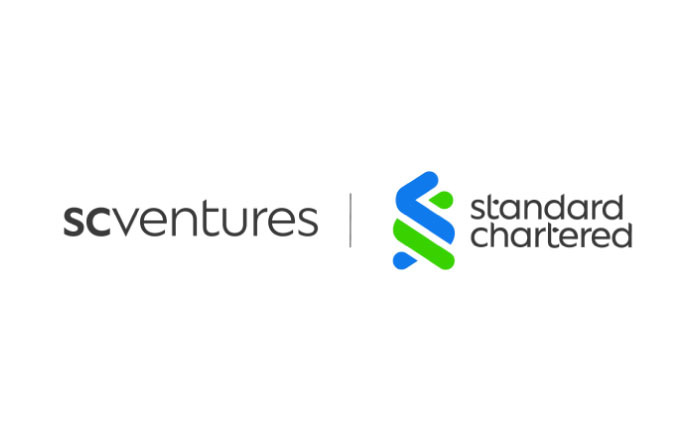 Nairobi, October 19, 2022 – Micro, Small and Medium Enterprises (MSMEs) in Kenya will now be able to access working capital financing and a wide range of other business solutions following today's launch of Solv in Kenya. In addition to providing access to multiple financial institutions, the full-stack platform promises to be a growth partner, one that empowers businesses by providing access to new markets within Kenya as well as helping to resolve key operational challenges. Operating across all Kenyan cities, Solv is backed by SC Ventures, Standard Chartered's innovation, fintech investment and ventures arm.
With over 10 million MSMEs that exist as either formal or informal businesses, the Kenyan MSME sector employs more than 85 per cent of the Kenyan population and contributes close to 30 per cent of the country's GDP. Yet these MSMEs continue to face unique challenges which not only impact their profitability but also their speed of growth and ability to scale-up operations. Among the top challenges that MSMEs face is access to formal and reasonably priced credit; MSMEs have slim chances of accessing bank loans and when they do, the conditions and pricing are not favourable to the borrower.
Solv bridges this gap by bringing anchors and their retail ecosystem to a digital marketplace, enhancing credit worthiness and providing access to multiple financial institutions that offer financing solutions based on the MSME's risk profile from which the MSME can then select the right option for them. Solv's B2B platform also offers Kenya's MSME sector an open and inclusive trade ecosystem across the entire value chain – from facilitating connections and negotiations with verified MSMEs and financial institutions, to timely and easy access to finance as well as simplified business support functions. These are critical elements that will help expand market access, bring operational efficiencies, and shape success for millions of small businesses across the country. The intuitive and user-friendly platform that is available as both a mobile phone app as well as a web-based app, also brings the power of technologies like artificial intelligence and machine learning – emerging technologies that are usually only accessible to more established players – to the MSMEs and helps them conduct their business with multiple stakeholders in a trusted environment.
Said Sheila Kimani, Solv Kenya's CEO: "We are very excited to go to market in a much bigger way now following a successful pilot of our initial product, Supply Chain Financing, which has seen over 3,000 MSMEs and more than 10 multinational companies participating and engaging on the platform in ways that have altered the course of MSME business in Kenya. We are looking at signing up 10,000 businesses by the end of this year."
Catherine Muchai, General Manager of Outlook Index, a supplier that participated in the pilot, said: "Since enrolling on the Solv platform, my customers are now able to buy more stock using the working capital solution from Solv. I love the convenience and the choices my customers now have. Solv has already had a huge impact on our business with just this first solution – I look forward to what else they have in store for me and my business in the months to come."
Supply Chain Financing is just the first among several products that are lined up for rollout to market to support MSMEs in Kenya and place the power of convenience, speed and access in the hands of MSMEs.
Jiten Arora, Member, SC Ventures said: "MSMEs continue to be the most underserved industry segment across the globe despite their significant role and sizeable contribution to any economy. We set up Solv in India in 2020 to address Indian MSMEs' key challenges by making access to commerce and financing a reality and soon became a trusted growth partner to MSMEs across the country. Now, in just under two years, we're set to do the same in and for Kenya."
First launched in India in December 2020 with plans to expand globally, Solv Kenya marks the company's first step towards global expansion. In June this year, Solv raised US$40 million in Series A funding led by marquee investor, SBI Holdings, with participation from SC Ventures, to propel the company's global expansion plans, building on the success of Solv's strong performance in India. Solv has set its sight on further global expansion to 300+ cities in India, Africa, and Southeast Asia.
For media enquiries, please contact SC Ventures Communications at [email protected] or Benson Maina at +254 110 455 020 or [email protected].
About Solv & Solv Kenya
Solv is a B2B e-commerce platform – a pureplay marketplace that offers the MSME sector an open and inclusive trade ecosystem across the entire value chain. The platform facilitates connections and negotiations with verified sellers and buyers, door-step pick-up and delivery of goods, timely and easy access to finance as well as simplified business support functions. These are critical elements that help expand market access, bring operational efficiencies, and shape success for MSMEs across the countries it operates in.
Solv Kenya is registered as Solvezy Technology Kenya Limited and is a subsidiary of Standard Chartered Group. Solv Kenya is Headquartered in Nairobi.
For more information, please visit https://solv.co.ke/.
SC Ventures
SC Ventures is a business unit that provides a platform and catalyst for Standard Chartered to promote innovation, invest in disruptive financial technology and explore alternative business models.
For more information, please visit www.scventures.io and follow SC Ventures on LinkedIn.
Standard Chartered
We are a leading international banking group, with a presence in 59 of the world's most dynamic markets and serving clients in a further 83. Our purpose is to drive commerce and prosperity through our unique diversity, and our heritage and values are expressed in our brand promise, here for good.
Standard Chartered PLC is listed on the London and Hong Kong Stock Exchanges.
For more stories and expert opinions please visit Insights at sc.com. Follow Standard Chartered on Twitter, LinkedIn and Facebook.