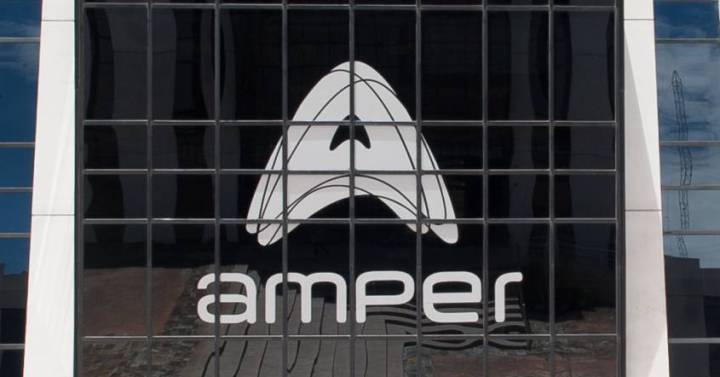 Amper has announced today the agenda of the shareholders' meeting that will take place on June 28, and in which an important change in the board of directors will be approved, with the entry of two representatives of Zelenza, the company's main shareholder with 5.243% of the capital.
According to information sent to the National Securities Market Commission (CNMV), the meeting must approve the appointment of Enrique López Pérez and José Fernández González as proprietary directors, as well as the re-election of Fernando Castresana as independent director.
On February 11, Zelenza, a technology services company specialized in segments such as security, defense and advanced managed services, announced that it had a 5.141% stake, a presence that it has subsequently placed at the aforementioned 5.243%. The second shareholder, according to the CNMV records, is José Luis Martinavarro, with 5.176%.
In the report on the appointments of the new directors, Amper points out that José Fernández González has been the driving force behind the creation of Zelenza, arising from the merger in 2018 of Poas and Alalza. Enrique López, for his part, spent ten years at Thales, holding different positions, and another 11 years at Everis, holding different positions, including founder and CEO of Everis Aerospace and Defense. He is currently a director and vice president of Corporate Development for Zelenza.
With the changes, Amper's board of directors will have 10 members: an executive, the president, Pedro Morenés; five proprietary and four independent.
In the agenda of the shareholders' meeting they have also included the authority for the board to issue convertibles for up to five million euros and bonds or fixed-income instruments for up to 150 million euros. In addition, the board will be granted the power to start a treasury stock program and to carry out capital increases of up to 50%. In the same way, administrators will be authorized so that the company can distribute dividends on account, both in money and in kind (in the latter case, in shares or social participations of companies owned by the company).
Amper has become one of the leading companies on the Spanish Stock Exchange during 2022. Since the beginning of the year, its shares have risen in value by close to 50%. Amper has accelerated its growth strategy with new acquisitions, as well as its strategy to gain presence in the security and defense segments through new contracts.