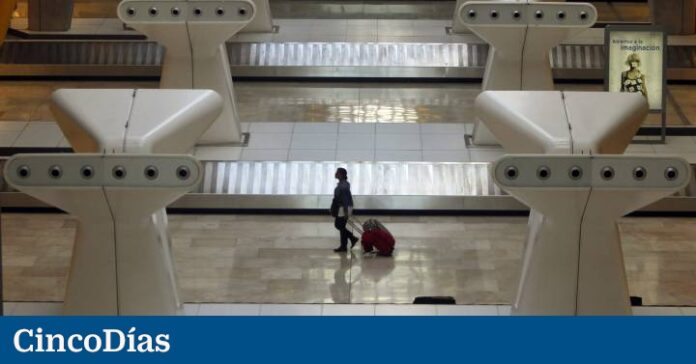 World tourism had only fallen three times in the historical series managed by the World Tourism Organization (UNWTO) and that starts in 1950. The first decline occurred in the world crisis in 1982, the second was in 2001 (after the 9/11 attacks) and the third was in 2008 after the Great Depression of 2008. None of them was striking and was quickly compensated with the rise of the following year. The global crisis unleashed by the coronavirus has blown up the upward rally of this statistic, which reached a record in 2019, by exceeding 1,400 million travelers in 2019 and only one year later will mark the most negative record in its history, with only 400 million tourists and a loss of 1,000 million travelers, returning to 1990 levels.
An unprecedented crash that will not recover the following year as it happened in the three previous falls. The UNWTO estimates that the recovery will start in the high season of 2021, but always very gradually, with which it will take between two and a half and four years to return to the figures of 1.4 billion tourists. "Although the news about the vaccine increases the confidence of travelers, there is still a long road to recovery, so efforts must be redoubled to open borders safely and support jobs and tourism companies" , stressed UNWTO Secretary General Zurab Pololikashvili. The impact on spending will also be evident, going from € 1.1 trillion to € 200 billion, representing an adjustment of € 900 billion and returning to 1995 levels.
And Spain is one of the most affected destinations, being the second most visited in 2019 (83.7 million travelers) and the second with the most revenue (92,337 million). The latest data available until October shows that Spain lost 57 million travelersin the first ten months of 2020 and € 63 billion in revenue. A brutal adjustment that will be greater at the end of the year and that has caused more than a million workers linked to tourism (hotels, travel agencies, bars, restaurants or commerce) to have been immersed in an ERTE since March due to the generalized paralysis of the tourism.
.