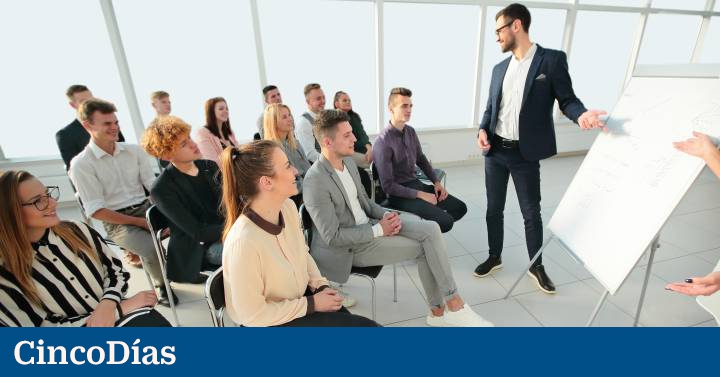 Entrepreneurs, freelancers and managers of small and medium-sized enterprises (SMEs) will be able to improve their digital skills thanks to free courses launched by IniciaTIC, an initiative of the Fundación Cibervoluntarios, with the support of the Ministry of Labor and Social Economy.
Through the courses, which will be held online or in person, the participants will learn to use different digital tools to modernize their business. Among the topics that will be addressed are web positioning (SEO), Internet advertising (SEM), cybersecurity, data management, the use of electronic administration or digital marketing.
Each class will be adapted according to the previous knowledge of the participant. Thus, there will be basic, intermediate and advanced courses.
This training will allow entrepreneurs and freelancers to know what the benefits of starting an electronic commerce are and how they can create their own online store. Likewise, they will be instructed on how to carry out procedures through electronic administration using their digital certificate. In this sense, the courses will train them to make and send electronic invoices and carry out other online procedures.
communication training
In addition, the IniciaTIC training will also focus on digital communication. There will be training courses on existing communication tools and how to communicate with customers through tools such as email. Entrepreneurs will also learn how to manage their digital agenda and organize virtual meetings.
At the level of web positioning (SEO) and Internet advertising (SEM) training courses have also been scheduled to help entrepreneurs create content and design advertisements that serve to attract more customers to their business.
The training will also include lessons on cybersecurity to prevent data hacks and secure the information managed by the company. The participants will know the most outstanding aspects of the Data Protection Law. They will also receive training on the main threats that a company faces and how they should manage and analyze their company data to make the best decisions.
The courses have free online help in case the entrepreneur needs a guide on how to configure the digital tools. More information and registration can be requested on the official page of StartTIC.