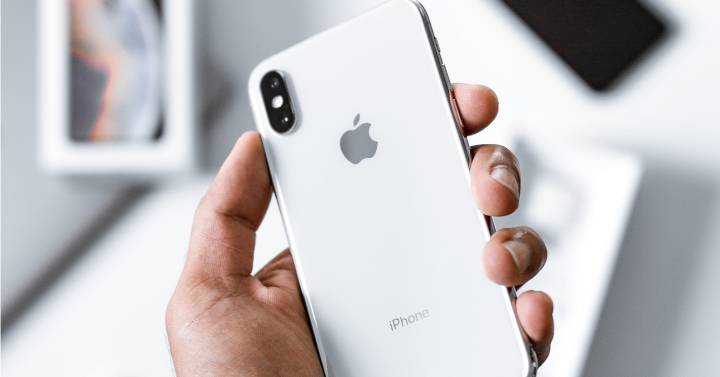 Bad news for those of us who have been waiting for Apple to re-release a iPhone with Touch ID under the screen. even yesterday a patent was filed of the American manufacturer that invited to bet a Touch Force that could complement the fingerprint sensor. But we fear that this project has been delayed, at least for now.
Or this is what emerges from the latest statements he has made Ming Chi Kuo, a well-known analyst specialized in Apple and whose forecasts have a fairly high success rate.
The problem is that the popular analyst has not predicted a new technology, but has changed his forecasts by indicating that iPhone with Touch ID under the screen is going to lag.
Why won't Apple release an iPhone with an under-display fingerprint scanner?
I previously predicted iPhones would support under-display fingerprint sensing/Touch ID in 2023 at the earliest. But the latest survey indicates new iPhones in 2023 & 2024 may not adopt under-display Touch ID. Face ID with a mask on iPhone is already a great biometrics solution.

— 郭明錤 (Ming-Chi Kuo) (@mingchikuo) March 30, 2022
As you can see in the Twitter message published by the well-known analyst, his forecasts have changed. At first, Ming-Chi Kuo thought that the return of Touch ID to the iPhone would take place in 2023, since we would see the first Touch ID below the screen.
Now, the popular analyst has changed his forecasts, pointing out that the first iPhone with a fingerprint reader under the screen will not arrive for at least three more generations.
Although the popular Apple analyst has not indicated the reasons why he has changed his mind, we can assume that there are two main reasons for this. On the one hand, there is the component crisis, which has caused a global technological standstill. And it's more than likely that Apple would rather have a fairly comprehensive stock of sensors for Face ID than risk pinching its fingers by not getting the necessary components for its new under-display Touch ID system.
On the other hand, Apple has always been characterized by taking a long time to adopt the latest technologies. For example, fast charging took a long time to arrive and, although it is true that we have already seen several generations of Android phones with a fingerprint reader under the screen, we are very afraid that the company with the bitten apple will take a little longer to launch the first phone with a fingerprint reader integrated into the screen.
It should be noted, yes, that Ming-Chi Kuo has not indicated at any time that eThe first iPhone with Touch ID under the screen It arrives in 2026, so there is still a ray of hope for the company with the bitten apple to finally launch a phone with this technology sooner than we think. Maybe the iPhone 15 Pro Ultra?