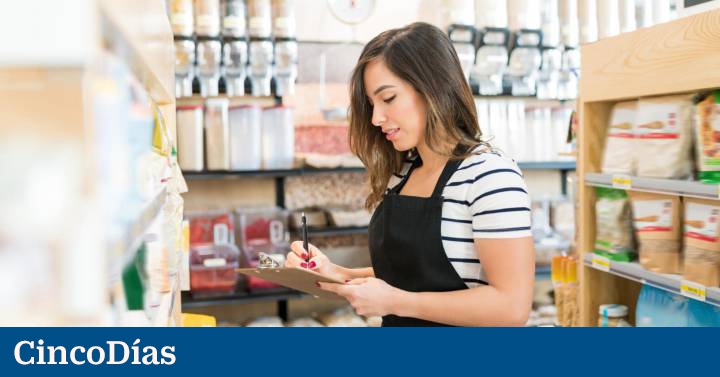 The equivalence surcharge is a special VAT regime that is mandatory for self-employed retailers who sell products to the end customer without transforming the product.
The equivalence surcharge is usually applied when the professional acquires a product in order to sell it. This causes you to have to bear what is called an equivalence surcharge.
This special VAT regime is especially useful, as explained in an article that analyzes the issue in Wolters Kluwer, to facilitate accounts for this group. The equivalence surcharge prevents the retailer from having to periodically submit the VAT return to the Treasury.
The retailer will have to tell its suppliers if it is included in this scheme so that it is the supplier that adds this surcharge to the invoice. Thus, it will be the supplier who will have to differentiate the VAT charged from the surcharge and include it in their corresponding VAT returns.
Types of equivalence surcharge
There are different types of equivalence surcharges. This is applied according to the VAT that the product or service that is purchased carries. For example, for a product taxed at 21% VAT, the equivalence surcharge will be 5.2%. On the other hand, when VAT is 10%, the equivalence surcharge will be 1.4%, when it is 4% VAT, the surcharge is 0.5%. On the contrary, when it comes to tobacco, the surcharge is 1.75%.
Let's see the surcharge better with an example: a food retailer who carries out an order of €3,000 with his supplier will receive an invoice of €3,000 to which 21% VAT will be added plus 5.2% as a surcharge of equivalence. This will mean a total of €3,786.
When the self-employed person receives the invoice, they will see that the supplier has included the price of the product plus the equivalence surcharge. There is only one exception in these cases. In the case of the purchase of a product or service that is going to be consumed in the company itself, the equivalence surcharge should not be included in the invoice.
The equivalency surcharge will only apply to retailers that do not handle the product. For this reason, there are some sectors in which it does not apply, such as when it comes to service activities, wholesalers or industrial activities. Nor should it be included in fur shops, vehicle dealers, jewelry stores, the sale of boats and planes, gas stations, art and the sale of industrial machinery or minerals.