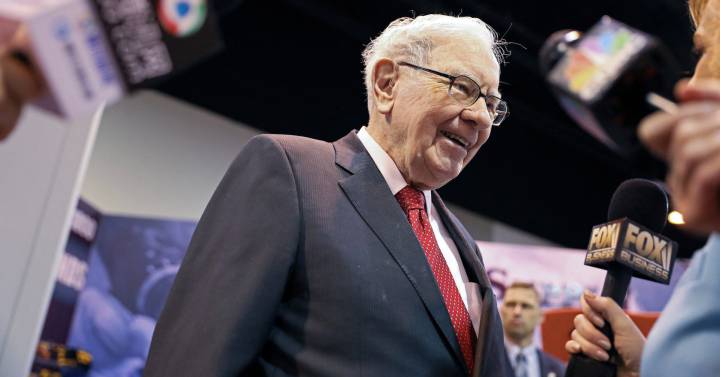 The Oracle of Omaha could disburse capital gains of 400 million dollars thanks to one of his latest bets. Warren Buffett's investment vehicle, Berkshire Hathaway, entered in the fourth quarter of 2021 in Activision, a video game company that shortly after has been the target of a takeover bid by Microsoft for $68.7 billion in cash.
Berkshire Hathaway would have bought in the fourth quarter of the year a package of Activision shares of 14.66 million titles valued at about 975 million dollars at the end of the year, according to details in the information sent to the SEC. A package that could now give Buffett juicy capital gains of about 400 million dollars, given that Microsoft's offer is $95 per share, up from $66 it closed at in 2021. The company's shares are currently trading at $81.8.
Bill Gates, the founder of Microsoft, was for years on the board of directors of Berkshire Hathaway, from which he left in March 2020. For his part, Buffett was until last year on the highest management body of the Gates Foundation.
Buffett's investee holding company's largest position is in Apple, which has a 47.6% share of Berkshire Hathaway's portfolio. Following the company founded by Steve Jobs is Bank of America, with a weight of 13.58%, followed by American Express (7.49%) and Coca-Cola (7.16%), according to quarterly information.
In addition, during the last quarter of the year, Buffett's vehicle has entered firms such as the Brazilian bank Nu Holdings and the owner of Formula 1, owned by the communication group Liberty Medium.
Berkshire has also increased its presence in the capital of Chevron, which has a weight of 1.36% in its portfolio, and has reduced its exposure to Visa and Mastercard.