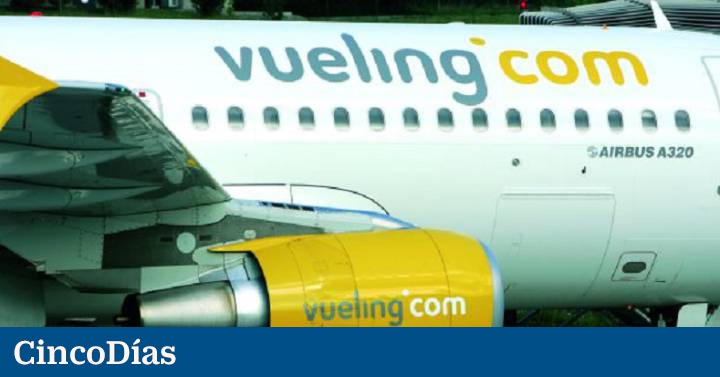 All 18 slots that Vueling has been awarded in Paris Orly from Air France, which had to renounce them to guarantee competition once it was helped with public money, they are going to promote the Catalan in its main base outside Spain. Specifically going to operate 32 new connections: five additional to Spain, as many to Italy, six to the United Kingdom and one to Denmark. In addition, it has announced the opening of new connections with Germany (3), Norway (1), Sweden (2), Ireland (2), Morocco (2) and Malta (1).
The low cost The IAG holding company announced this afternoon its new schedule from the Parisian airport, with the 32 additional routes to ten countries from November 2. This activity is in addition to the 20 that the airline had already planned from Orly for the winter season. At the moment, Vueling will have 48 direct flights and will have four left with the launch date pending to be confirmed. The company has launched a price campaign starting at 9.99 euros each way.
Among the novelties in flights to Spain, Vueling It will travel to Jerez, Asturias, Santander, Granada and Zaragoza, reaching the 20 direct links between Paris Orly and Spain. From the second French airport he was already traveling to Barcelona, ​​Menorca, Mallorca, Ibiza, Valencia, Alicante, Malaga, Seville, Madrid, Bilbao, Santiago, Gran Canaria, Tenerife, Lanzarote and Fuerteventura.
The new jumps to Italy will take place to Milan (Bergamo), Bologna, Turin, Genoa and Bari, which are added to the airports of Rome (Fiumicino), Florence and Milan (Malpensa).
Additional routes to the UK link to Cardiff, Birmingham, Edinburgh, Glasgow, Newcastle and Belfast, joining the existing flight between the French airport and London (Gatwick). He was already flying to Copenhagen to Denmark and now he will also fly to Billund.
As for the new markets, Vueling opens between Paris and the German cities of Hamburg, Leipzig and Nuremberg. It will offer tickets this winter to Norway's Bergen. The premiere connections to Sweden are to Gothenburg and Stockholm. Operations to Ireland include Dublin and Cork. In the case of Morocco, it will arrive in Agadir and Tangier. And the latest news is the flight to Malta.
Vueling has been operating in the neighboring country since its foundation in 2004. Its main base is Paris Orly, but it also operates in Bordeaux, Lyon, Marseille, Nantes and Nice.
.