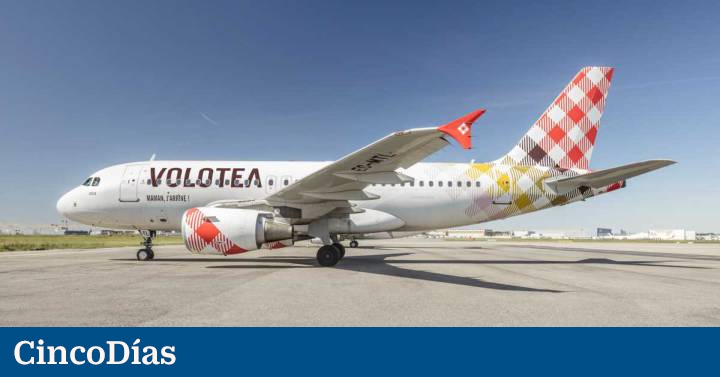 The disappearance of Alitalia after 74 years of service it has left a bunch of routes in the hands of the Spanish Volotea. Specifically, six will operate between Sardinia and mainland Italy for a minimum of seven months.
The company he runs Carlos Munoz begins to fly today Friday, and until May 14, 2022, between the airports of Cagliari, Olbia and Alguer, and those of Rome Fiumicino and Milan Linate. As a result of this reinforcement in Italy, Volotea will open a base in Alghero, northwest of Sardinia, joining those in Cagliari and Olbia. The initial estimates involve acting with seven aircraft, which means increasing the planned capacity by 140%. The Spanish company will have 42 employees in Alghero, as many in Olbia and 60 in Cagliari.
This volume of activity has been entrusted by the regional government of Sardinia. The award has been with character of urgency and it contemplates that the highest level of production is deployed in the first three months. Volotea has nine years of experience in Sardinia, where it has transported 3.5 million travelers from Cagliari and Olbia.
The new one ITA, Alitalia's successor public airline, will be in charge of maintaining most of the production of the disappeared company, but there were routes that remained uncovered, including those called territorial continuity in Sardinia (public service obligations in Spain).
The contest attracted the attention of a dozen companies with a presence in Italy and it so happened that Volotea was excluded, "unfairly", says the company, from the first tender. After that, he improved his offer and came up again with the best proposal.
Carlos Muñoz, founder and CEO of Volotea, affirms that his interest in this region "has been demonstrated throughout all these years, in which we have transported more than 1.5 million passengers from Cagliari and more than 2 million from Olbia. ". The executive now sees an opportunity to continue growing in the region.