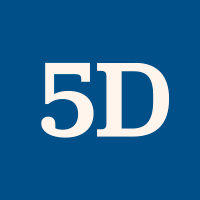 New meeting in the negotiation process of the employment regulation file (ERE) in Vodafone Spain, between the company and the workers' representatives. The operator has promised to reduce by 42 employees, 15%, the total number affected by the adjustment plan, which would affect 467 workers. Initially, the teleco raised 515 exits, which became 509.
According to union sources, of these 42 people, a total of 32 will be vacant in the social plan and 10 will be voluntary dismissals or movements between departments that have already taken place, which will be taken into account so as not to affect employment. These vacancies are considered the easiest to assign to the affected staff.
Similarly, in line with previous meetings, the company has reiterated the possibility of offering outsourcing in its own stores, a total of 34 with 237 workers, after a first announcement with the intention of closing them.
In addition, according to UGT, the company has agreed to carry out a second study with those in which a more complex reskilling or upskilling is necessary.
According to the UGT, the legal representation of workers (RLT), jointly, has appreciated the decrease in the number of affected, although they have indicated that it is clearly insufficient. The union explains that a counterproposal has been submitted to the company.
Among the main points, the payment of an indemnity of 58 days per year plus a linear of 6,000 euros for those employees with an annual gross salary of less than 35,000 euros (fixed wages), with a total of 42 monthly payments.
In addition, they have asked for the possibility of early retirement of employees from 53 years of age with incomes up to 63 years for that staff with ages up to 60 years, and with incomes up to 65 years, with staff from 60 years old, with antiques from seven years.
For store personnel, the unions have called for a total choice on the part of the employee between compensation or contract subrogation. According to UGT, if it is truly interested, the company will present a sufficiently attractive offer in guarantees so that, in that election, the workforce opts for subrogation in a majority way. "We continue to defend quality employment and that there are no subterfuges that make dismissals cheaper," says the union.
In general terms, they ask for voluntariness without veto for the assignments to early retirement and departures, with the maximum number of possible vacancies without territorial assignment, so that the maximum possible number of workers can opt for them.
Likewise, they have requested a two-year employment guarantee for employees who remain with the company.