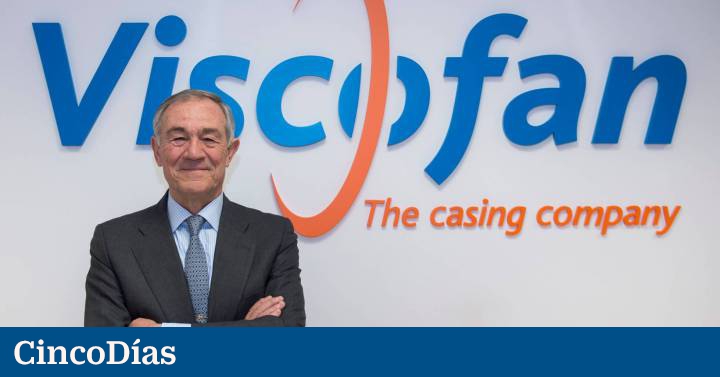 Viscofan, the Navarre food casing company, will undertake new price increases during the second half of the year to meet the growth forecasts announced for the year, as explained in the results report for the first quarter of the year, sent to the CNMV .
In it, the president of the group, José Domingo de Ampuero y Osma, stated that "in order to counteract a more adverse inflation environment than expected, we are going to implement new price increases in the second half of this year, with the aim of maintaining prospects for results announced". Specifically, Viscofan expects revenue growth of between 8% and 10%, and between 4% and 6% in EBITDA. In the case of net profit, the The growth range is between 5% and 8%, with an investment of 100 million during the year.
In the first quarter, the company generated a turnover of 263 million euros, 15% more than a year ago, and an EBITDA of 57.8 million, 0.3% less. Net profit up to March was 27.5 million, 9% below the figures for the same period in 2021. "These results reflect the strength of our business model in one of the most adverse environments in decades, characterized by high cost inflation, supply chain disruptions, geopolitical tensions, and Covid-19″, points out the president of Viscofan.
The company details that during April it has begun conversations with its clients "to update the price scheme to the context of inflation in the production inputs planned for this year", with increases that will come into force "mainly in the second half of the year".
During the first quarter, Viscofan allocated a total of 11.6 million euros to investments, within the goal of reaching 100 this year, and which it allocated to updating the cellulosic technology at its US plant located in Danville. This has also led to an increase in bank debt to 13.9 million, compared to 1.8 in December 2021, also motivated by "the objective of ensuring the supply of raw materials and service to the market in a context of growth".