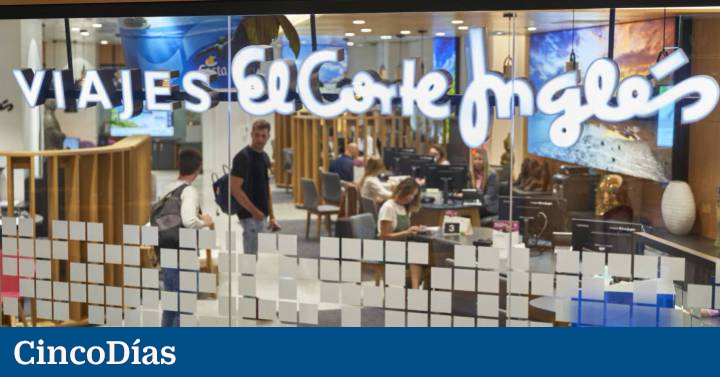 Unexpected turn in the job adjustment process at Viajes El Corte Inglés. After closing last Monday an agreement with the Professional Travel Union (SPV)majority in the union representation, from which the CC OO got off the hook at the last minute, for the ERE and the ERTE in the company, it summoned both union organizations today to communicate changes in the ERTE.
The one signed last Monday was for economic, technical, operational and production (Etop) reasons, set a maximum of 40% suspension of the workforce, started on March 1 and lasted until September 30. In the negotiation, SPV started the commitment that if the Red Mechanism came into force, the system that will replace force majeure ERTEs from April 1, or any other scheme that includes better conditions, especially in the case of employee benefits, the company would have to adapt it to the signed conditions.
In a statement, SPV confirmed that the company has chosen to activate "the protection clause" signed in the negotiation, in such a way that Viajes El Corte Inglés will extend the Force Majeure Erte until March 31, which will mean that all those affected will enjoy unemployment coverage of 70% (in an ERTE Etop it drops to 50% when six months of benefit have been consumed) and that they will also not consume unemployment. In any case, the maximum limit of 40% suspension will be respected (those of force majeure allow up to 80%) to have the necessary personnel for the current reactivation scenario.

As of April 1, the Red Mechanism would come into force, the system that will replace the force majeure ERTE, which, while waiting to know the details, foresees decreasing bonuses to Social Security, which will only reach 20% for those with more than 10 workers without training planswhile the workers will be guaranteed the collection of 70% of the regulatory base.