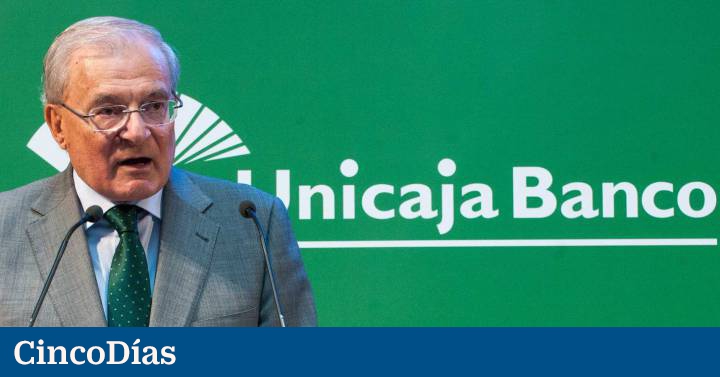 Unicaja Banco has sent a communication to the National Securities Market Commission (CMNV) on Monday afternoon to announce the sale of Liberbank insurance to Santa Lucía, which acquires 50% plus one share of CCM Vida y Pensiones de Seguros y Reaseguros, SA and 50% plus one share of Liberbank Vida y Pensiones, Seguros y Reaseguros, SA
"The consideration to be received by Unicaja Banco Group as a result of the agreement reached with Santa Lucía amounts to a preliminary amount of 318 million euros plus a variable amount of up to 40 million euros, depending on the level of achievement of certain business objectives during the next 10 years," says the communication.
Unicaja Banco thus extends its alliance with Santa Lucía in risk life insurance, savings, accidents and pension plans. Unicaja Banco will have to compensate Mapfre and Aegon for the operation.
The merger between Unicaja and Liberbank was finalized in July 2021, three years after the plans were announced. With it, Unicaja ceased to be a regional bank to become, with 113,000 million in assets, the fifth largest in Spain. The new entity has just over 4.5 million customers and is present in 80% of the national territory.