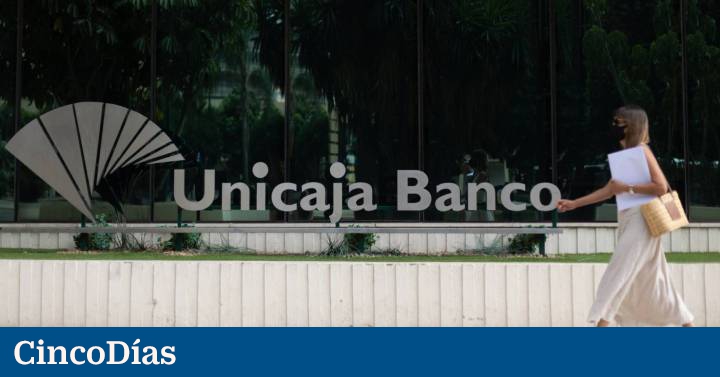 The Unicaja banking entity has informed the National Securities Market Commission (CNMV) on Tuesday that it will submit to a vote at its Shareholders' meeting the distribution of a dividend of more than 67.33 million euros. The bank had explained last December, in its strategic plan 2022-2024 (the first after its merger with Liberbank) which claims that the distributed dividends account for 50% of its profit.
"The Board of Directors of Unicaja Banco, at its meeting held today, has agreed to prepare the Annual Accounts and the Management Report, both individual and consolidated, corresponding to the 2021 financial year, which include a proposal for the distribution of the profit of the Company for the year 2021, that the Board of Directors will submit for the approval of the General Shareholders' Meetingwhich contemplates the distribution of dividends for an amount of €67,337,196", the company has indicated.
As the entity had indicated in its strategic plan, Unicaja's objective is to exceed 8% profitability (ROTE), compared to the 6% it had forecast for 2023 and the 2.5% it currently has. In this way, the bank would cover its cost of capital in 2024. In addition, it expects to generate 1,500 million euros of capital.
In turn, Unicaja has informed this Tuesday night of the resignation of the former president of the CNMV Manuel Conthe Gutiérrez as an independent director of the entity. "The Board of Directors has become aware of the resignation from the position of director of the Company presented by Mr. Manuel Conthe Gutiérrez (Independent Director and Chairman of the Audit and Regulatory Compliance Committee), in view of the fact that the Board of Directors , by majority, has adopted an agreement, in relation to the partial renewal that will take place this year, which entails the non-renewal of one of the two independent directors whose mandate expires", explained the bank.