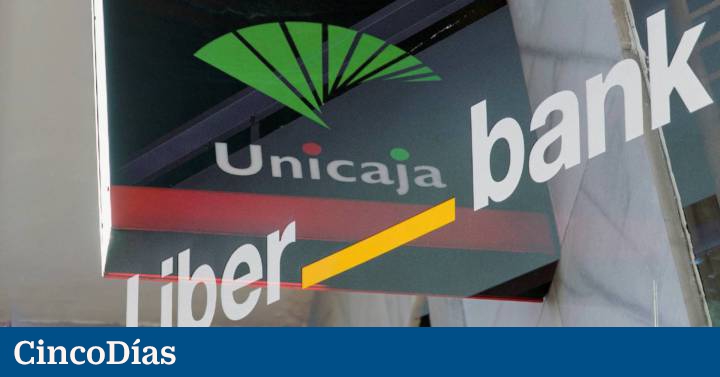 Unicaja today presented its economic proposal for the 1,513 exits that the bank plans to carry out once the merger with Liberbank is completed. In this way, the entity offers early retirements for workers in between 57 and 63 years adhere to the process receiving up to 52% of the annual gross salary.
In this way, for employees aged 57 and 58 and with a minimum seniority of 15 years in the company, it offers early retirements with 50% of the gross salary. For workers between 59 and 62 years of age, the percentage of annual salary increases to 52%. In addition, those under 50 may leave the bank receiving the salary of 26 days per year worked.
Unicaja has exposed to the unions of the negotiating table that the preferred criterion will be voluntariness, but workers who are in the age group between 50 and 56 will be excluded from the leave. Of the total 1,513 departures expected by the entity, 1,005 they belong to the branch network and 508 to corporate services.
During the meeting this Wednesday, which still falls within the informal negotiation period, the bank has also presented your proposal on geographic mobility. Thus, it raises extend the radius of mobility without compensation from 25 to 90 kilometers, while the compensation would be 3,000 euros for mobility between 91 and 151 kilometers and 6,000 euros if the mobility is between 152 and 300 kilometers. In the cases in which mobility exceeds 300 kilometers, the bank offers to provide housing assistance of 700 euros per month for one year.
Likewise, Unicaja has communicated its intention to favor the existence of remote managers to avoid geographic mobility as far as possible, always with voluntary affiliation and singular schedule. In case of rejection of mobility, the entity would compensate with 20 days per year worked, which is the legal minimum.
Union sources value geographic mobility as "abusive, free in some cases and with ridiculous compensation in others."
The next meeting between the bank and workers' representatives will take place next Wednesday, October 27, in Malaga.