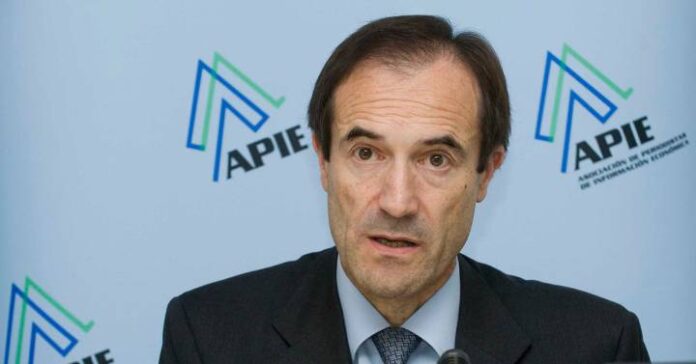 Unicaja Banco and Liberbank are not closed to new hires in the medium term, although it seems quite complicated. The president of Unicaja, Manuel Azuaga, and the CEO of Liberbank, Manuel Menéndez, explained during the press conference presenting the merger project of both entities that they could be open to considering the integration of a third partner in the future. Although they have clarified that in the short term they will focus on undertaking the merger between both entities, which will give rise to the fifth largest group in the Spanish market in terms of assets and deposits.
Both Azuaga and Menéndez have responded to questions from the press "anything is possible. We are always open to considering opportunities for the combined entity."
The market continues to speculate with the incorporation of Ibercaja to this project, something that the Aragonese entity rules out completely. In addition, some shareholders of the resulting entity find a new addition very complicated, as do the supervisors, although they would like to. "It has been so difficult to reach a merger agreement between the two entities as to incorporate a third one," agree two financial sources who are familiar with the Unicaja and Liberbank integration project.
Menéndez stressed that the new Unicaja, a brand that will be the one that will remain, aspires to maintain its position, at least in fifth place, which will obviously depend on the movements that occur in the sector. In fact, Azuaga has recognized that "due to the size and characteristics of the Spanish map" there may be more operations of this type, although he added that it is "difficult to make a forecast."
In any case, both executives have emphasized that, although the group will continue to analyze all the alternatives that create value for its shareholders, as they have shown in recent years, now is the time to focus on this operation.
Provision to break alliances in insurance
Unicaja Banco and Liberbank have booked an additional 200 million euros provision for credit impairment with which it is expected to cover the costs derived from the potential breach of agreements with third parties, such as insurance banking alliances.
In any case, Azuaga has stressed that the 200 million euros is a "conservative" estimate and hopes not to have to reach this magnitude. Only in the bancassurance business, Unicaja Banco maintains an alliance with Santalucía and Liberbank with Aegon and Mapfre.
According to an Alantra report, the breakdown of the insurance alliance will cost about 120 million euros, an expense that sources familiar with the operation consider to be quite close to what was expected, although they have not yet discussed this point with the insurers. To this figure must be added another 80 million euro of valuation adjustment.