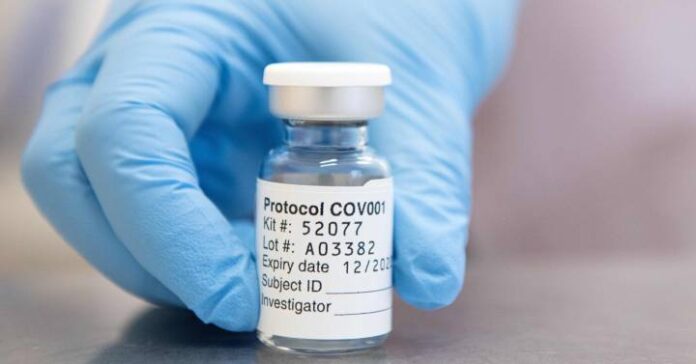 The United Kingdom has given the green light to vaccination against Covid-19 with the compound developed by AstraZeneca and the University of Oxford. The vaccine will begin to be applied to risk groups as of Monday, as announced by the Ministry of Health. The head of the department, Matt Hancock, has affirmed that this approval will show the way out of the pandemic for the spring.
The CEO of the company, Pascal Soirot, has assured that the vaccine "should" be effective against the variant of the virus detected in the United Kingdom (there is no data on this yet) and that, by the end of the first quarter, "tens of millions of people will be vaccinated. " Soirot has added that it will be able to market two million vaccines a week.
This new vaccine, the third approved by the London authorities, will speed up the immunization process. Based on traditional technology, AstraZeneca's vaccine is manufactured, stored and distributed more easily than those from Moderna or Pfizer / BioNtech, which among other things require freezing at very low temperatures. It is the most promising vaccine in the face of mass immunization, both for its ease of manufacture (the company aimed at 3,000 million doses per year at the time) and for its price, just 2.5 euros per dose.
AstraZeneca has also been the vaccine that the EU and the United Kingdom itself have opted for, which has acquired 100 million doses. The country, which faces a severe wave of infections, will bet on injecting as many people as possible with a first dose instead of complying with the treatment with two (with the second injection 12 weeks after the first).
Neither the company nor the European authorities have reported the forecasts for the application for approval in the European Union. The EU committed 300 million doses to AstraZeneca, of which around 10.5% would correspond to Spain.
The AstraZeneca vaccine raised some doubts in early clinical trials, where it was 67% effective and dose confused. However, these weeks the CEO of the company, Pascal Soirot, announced that it had reached levels similar to 95% of the drugs from Moderna and Pfizer.