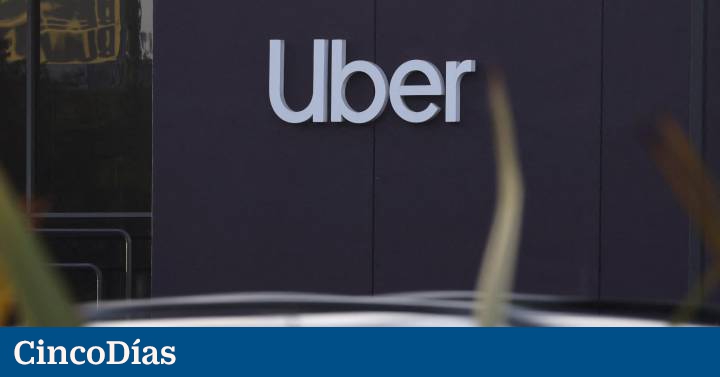 The Uber mobility platform continues to expand its offer in Spain. The company has announced the launch in the country of its hourly vehicle reservation service, which will be operational for the time being only in Madrid and Malaga.
The service is available for premium vehicles and will allow users in both cities to book an Uber for a specific time, from one hour to a maximum of 8 hours, with multiple stops and a fixed price. As explained in a statement, Uber Black for Hours will have a price of 49 euros in Madrid, which includes a total journey of 18 kilometers per hour, and 90 euros in Malaga for a total of 24 kilometers per hour contracted.
The company points out that this new service will benefit the driver, "who will minimize the time that circulates empty", and the user, who will be able to have a vehicle with a driver during the contracted time to run errands or visit a tourist destination, without the need for having to request several Uber for different journeys or the return trip. The service will also be available for companies.
To hire the service, just enter the Uber app, select it and select the number of hours and book. The platform offers the user the option to compare the price with other Uber services, indicating the pick-up location and destination and indicating up to 3 stops along the way.
Uber In Madrid, it has one of the most complete portfolios of the company in Europe. DIt landed in Spain in 2014 with its Uber Pop service (service between individuals), although after declaring itself illegal in the country, it left the market until March 2016, when it returned with its UberX service (provided with drivers who operate vehicles with a VTC license). Today, the company offers UberX, Taxi, Uber Comfort, Uber Black, Uber Van, Uber Pet and Lime electric scooters in the capital, in addition to Uber Green, launched last January after sealing an alliance with Repsol.
The latter allows platform users to travel in 100% electric vehicles at the same price as Uber's most popular product in Spain, UberX. For now, Uber Green is only available in Madrid, although the company plans to extend it to other Spanish cities. As the company explained last January, with this launch, Madrid became the first Spanish city and number 61 in Europe in which Uber offers a zero-emissions service. During the first phase, Uber Green will be available with a fleet of 70 vehicles within the M-30, although the company plans to expand the coverage radius to all of Madrid in the coming months.