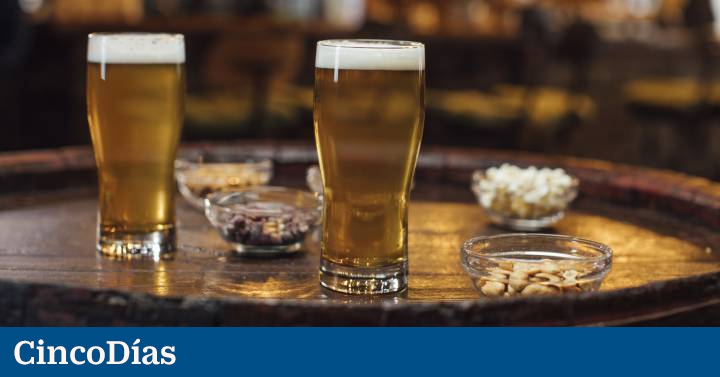 The National Police have arrested two former employees of a well-known restaurant chain in Palma, a 36-year-old man and a 32-year-old woman, for manipulating tickets and defrauding the company of around 60,000 euros over several years.
As reported by the Superior Headquarters of the Balearic Islands in a press release, both employees were supposedly dedicated to manipulating and modifying the cash receipts once the clients had paid the account of the order they had consumed.
In this way, they would have caused the company an economic damage of about 41,000 euros accredited and whose period covers from the year 2019 to 2022. However, the investigations that are being carried out lead to the fact that the events were taking place since the year 2017, so it is suspected that the economic amount of the scam can reach approximately 60,000 euros.
The plot of these two workers, according to the story of the agents, was discovered when the person in charge of the company made a change in the computer system for the collection of the cash registers of all its premises.
Thus, it was discovered that the tickets had been manipulated. They then observed that some of the products that appeared in the orders indicated a zero amount, a fact that surprised the businesswoman.
From that moment on, the owner began to carry out an internal investigation within her company and collected all the tickets from the different restaurants. In this way, she realized that in some of the stores these price changes occurred and in others they did not.
Then the businesswoman, with the intention of verifying the facts, carried out two actions at the same time. On the one hand, it provided all the manipulated tickets to a company so that it could carry out an expert report. Thus, the action of both employees was corroborated.
On the other hand, the circle of restaurants where the tickets had been manipulated was narrowed, making a record of the employees who had worked in the different premises until they coincided with the two workers in question.
At this point, it was striking that in the establishments where they worked, the cash registers presented tickets with their modified amounts.
To ensure the authorship of the facts, he checked the receipts when both workers were on vacation and during the couple's absence, the receipts did not show tampering or rectifications with a zero amount on any receipt.
Given what happened, and once all the suspicions that the businesswoman had had been corroborated, she proceeded to dismiss the couple, as well as the filing of the complaint that she presented at the police offices of the Balearic Islands Superior Police Headquarters.
Once the Economic Crime and Technological Crime Group had the complaint in hand, they arrested the two alleged perpetrators, accused of fraud and false documents. The investigation remains open and new arrests are not ruled out.