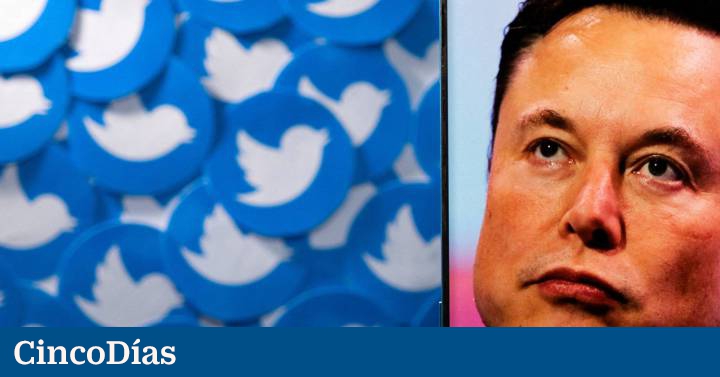 Twitter has described the counterclaim presented by the founder and CEO of Tesla, Elon Musk, as "inaccurate in fact" and "legally insufficient", in the framework of the legal fight over the purchase agreement abandoned by the tycoon.
"Musk simultaneously and inconsistently alleges that Twitter violated the merger agreement by obstructing his requests for information… The counterclaims are factually inaccurate, legally insufficient and commercially irrelevant," Twitter president Bret Taylor said. , it's a statement.
The company has thus rejected the tycoon's argument that he had been deceived during the purchase process, since he had allegedly not received certain information that he had asked Twitter about the number of active fake accounts and how to audit them.
Twitter's legal team has maintained that such an interpretation "has been imagined in an effort to escape a merger deal that Musk no longer found attractive once the stock market (…) declined in value," the report reported. Axios news web portal.
The counterclaim of the CEO of Tesla, presented by his legal advisers, indicated as "likely" that Twitter had changed the number of monetizable daily active users before the agreement between both parties was finalized, which would have changed the purchase price of the network Social.
For this reason and for the alleged lack of response to Musk's request for information, the founder of Tesla assured that the company would have violated its agreement, valued at more than 43,620 million euros.
Just a few days ago, news broke that Twitter seeks to extract information from Musk's social circle through legal requests to deal to demonstrate that, after having generated real expectations in the company and the investors with its purchase proposal, Musk breached clauses of his acquisition agreement.
In mid-May, the tycoon had decided to temporarily suspend the purchase of Twitter, agreed at the end of last April, pending details that would support the company's calculation that false accounts represent less than five percent of users. users.
Subsequently, through a letter sent in early June by Musk's lawyers to the United States Securities Market Commission (SEC), the billionaire's legal team considered Twitter's position a "substantial breach" of the agreement.
Finally, on July 9, the tycoon informed the company of his decision to renounce the purchase contract, thus opening a legal dispute between both parties.