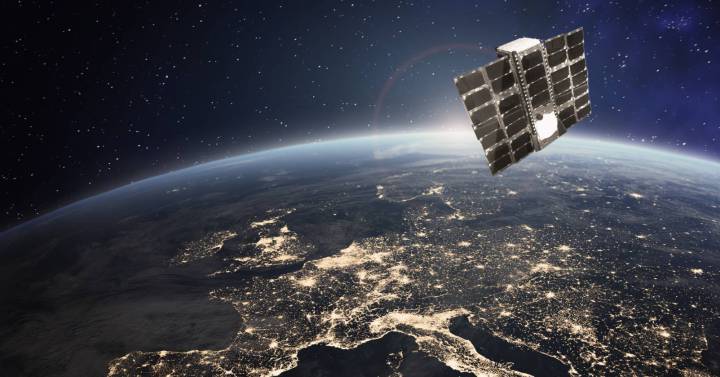 The General Assembly of the United Nations in its resolution 54/68, of December 6, 1999, declared World Space Week the one between October 4 and 10. And this to celebrate each year on an international scale the contributions of space science and technology to the betterment of the human condition.
Almost half a century has passed since the first artificial satellite of the Earth, Sputnik 1, was launched into outer space on October 4, 1957. The way was thus opened for space exploration. Only ten years later, on October 10, 1967, the Treaty on the principles that should govern the activities of States in the exploration and use of outer space, including the Moon and other celestial bodies, entered into force.
From that time to the present, space activity has reached astonishing milestones in achievement and mission volume, but also in services and applications for citizens and businesses. From mobile satellite telephony and vehicle navigators, to satellite geolocation of drones and manned aircraft. Scientific and technological research are put at the service of a paradigm shift in the space sector, open to new exploration, innovation and technological application programs that will develop different areas of knowledge, not only technical, but also legal.
In this context, what is the new space? It is the modern reality that will allow the world to be revolutionized with a new economy based on space systems and applications. Unlike the space race of public corporations, which is costly and administratively expensive, the new space it is opened and promoted by the active participation of private companies, whose investment seeks to favor economic and social benefits since the space will be more accessible to all.
The new space It is already synonymous with talent and creativity, the ideal context to promote entrepreneurship. The promotion of applications at the service of society, such as terrestrial observation for natural disasters such as the volcanic eruption of the Canary Island of La Palma or smart agriculture, together with space projects of business interest such as mobility, transport or connectivity of telecommunications make the new space a reality of the present and of the future, including space tourism or new materials and minerals in other stars. Hence the new space economy, an emerging ecosystem in which public-private collaboration is necessary and which has a high growth potential.
In our opinion, the space sector is essential for society to tackle climate challenges, digitalization of strategic sectors, connectivity, cybersecurity, infrastructures (roads, railways, oil pipelines, high voltage lines, etc.) and protection of legitimate rights and interests in new economic environments, such as the smart cities, the internet of things (IoT), 5G services or the impact of phenomena such as artificial intelligence and blockchain.
The effort of human exploration of outer space has focused on technological development. However, the new space, including future settlements on Mars and the Moon, will not only increase technical needs, but also present legal and legal challenges and challenges to enable technologies that broaden new spatial horizons to be covered and to generate legal certainty as sufficient as demanded by this growing sector.
The emergence of new opportunities for companies that explore cutting-edge technologies represents an important legal, regulatory and contractual challenge, to cover space missions of private companies with an active productive and economic participation. This new paradigm leads space companies to equip themselves with a new and necessary corporate and contractual legal framework, including administrative authorizations and guarantees of their own responsibilities and before third parties.
In short, the companies of the new space demand greater legal strength and regulatory compliance to position themselves in this new space market of exponential growth in technological, operational and economic. Among these challenges, we highlight the various legal forms in response to the activity they intend to develop; protecting the privacy of space companies and their missions in space; damages derived from space objects; the use of systems, subsystems, elements and components characterized by dual use that need to request an authorization or license; or the management and administrative concession of orbit-spectrum resources, necessary to support a satellite radiocommunications infrastructure.
Finally, the complexity of space operations and missions and the international regulations that govern the new space make regulatory compliance have a strategic value in the space industry, a sector that requires specialized legal advice, with multidisciplinary professionals who provide solid technical knowledge.
Efrén Díaz Díaz, Head of the area of ​​Space Law at Mas y Calvet Law Firm
.