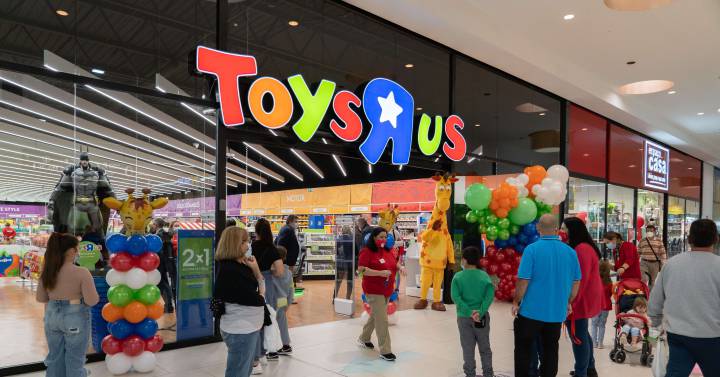 Toys R Us Iberia has requested voluntary creditor bankruptcy, as confirmed by the company this Thursday, after not being able to reverse the impacts caused by the pandemic in 2020 and after a 2021 closure in which its sales suffered due to less merchandise available due to the global logistics crisis. The Christmas campaign accounts for around 50% of the company's annual income.
As explained in a statement, the goal is to "guarantee the future of the company and safeguard the maximum number of jobs." The measure only affects its business in Spain, where it has 46 stores. These will continue to be open and operating normally. "We chose this procedure to guarantee the continuity of the greatest number of jobs. The stores have been closed for a long time and internet sales have not been able to compensate for the lost sales," explains Paulo Sousa, president of Toys, in a press release. R Us Iberia. "This legal step is necessary to ensure a future for the greater number of our employees and collaborators. We trust that, through this procedure, we will find investors that will allow us to give the Toys R Us brand a future", affirms Paloma Pérez, CEO of the company. This has 891 workers between the two countries.
As Pérez says, the company is now looking for investors to make the business viable. History repeats itself for the toy chain, which in the last decade has gone through enormous difficulties to find the key that will lead to profitability. In 2018, after Toys R Us closed its business in the US and the UK, the Spanish subsidiary was transferred to the Portuguese investment company Green Swan, which drew up a business plan with the aim of raising revenue through of a renovation of the stores, and put it in the vicinity of 200 million and return it to profit.
However, first the pandemic, with the closures and forced restrictions in physical stores, and then the supply problems referred to by the company, have ended up destroying those plans. "The objective of Toys R Us now is to focus on its viability. There is a future for our physical stores where children and adults enjoy so much, especially if we combine them with an effective omnichannel strategy," adds Paloma Pérez.