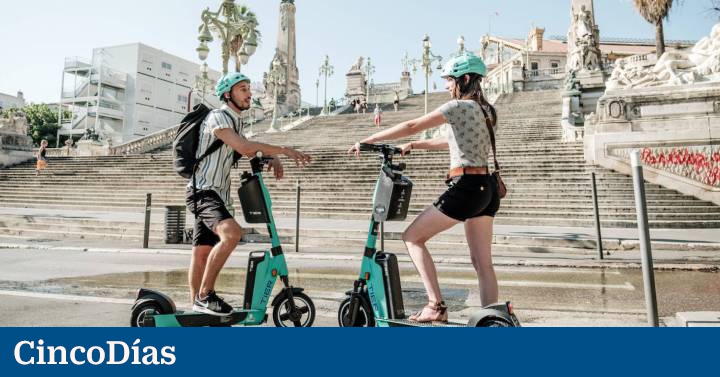 Tier Mobility, the German micromobility company that landed in Spain last September, has acquired the shared electric bike and scooter operator Spin, owned by Ford. The operation, of which no financial details have been disclosedmarks the entry of the company into North America and makes it one of the world leaders in this market.
The German multinational, which recently acquired the European bike-sharing provider Nextbike, already operates in more than 410 cities with a fleet of 250,000 vehicles. Now, with the purchase of Spin (operating in the US, Canada and the UK) and its 50,000 vehicles, Tier expands its global presence to more than 520 cities and 21 countries and brings its fleet to 300,000 vehicles, making it, as he assures, in the largest multimodal micromobility operator in the world. The Spin brand and team will continue to operate as a separate entity in North America, while its UK business will transfer to Tier at a later date.
The operation occurs after Spin announced a restructuring last January, which meant, among other things, that it was abandoning its activity in Spain, just one year after landing in the country. In a statement, the company explained that it would no longer compete "in open permit markets that lack sensible regulations." and indicated that they also left Germany, Portugal and some US markets. "These places have a dynamic of permits that makes profitability difficult. They create an uncertain operating environment, marked by frequent changes in the competitive landscape, the absence of limits on the size of fleets and the race to the lowest prices, "added those responsible for Spin. The restructuring affected approximately a quarter of its workforce worldwide.
Tier notes that Spin has "strong partnerships with cities across North America, a long history of innovation, and pioneering approaches to building successful charging infrastructure. and highlights the innovations of the Tier itself such as its power grid, an initiative to install thousands of battery charging stations in local businesses in cities across Europe, which serve to power their vehicles. This network allows users to exchange empty batteries for other charged ones in shops that are part of it, in exchange for free travel minutes.
According to the company, the investment and modernization of the Spin fleet with 100% replaceable batteries will be one of many upcoming milestones towards sustainability and environmental efficiency in the micromobility industry.
The purchase of Spin is yet another example of the consolidation experienced by the micromobility sector. In addition to Nex Bike, Tier also recently bought Italian market operator Wind Mobilility. In October 2021, Tier announced the first closing of a $200 million funding round, cementing its position as one of the best-funded micromobility companies in Europe. To date, the company has raised a total of $660 million in equity and debt.
Tier reports that the markets Spin has chosen to continue trading in have collectively shed a positive ebitda in the last 12 months, "an approach consistent" with its goal of "building a sustainable business". Tier has Softbank, Mubadala Capital, Northzone, M&G Investment, Goodwater Capital, White Star Capital, Novator, RTP Global, Speedinvest and Mountain Partners as investors. The company already reported when it closed its last round of financing that the money raised would be used, among other things, for acquisitions and strategic investments and to expand its international coverage.