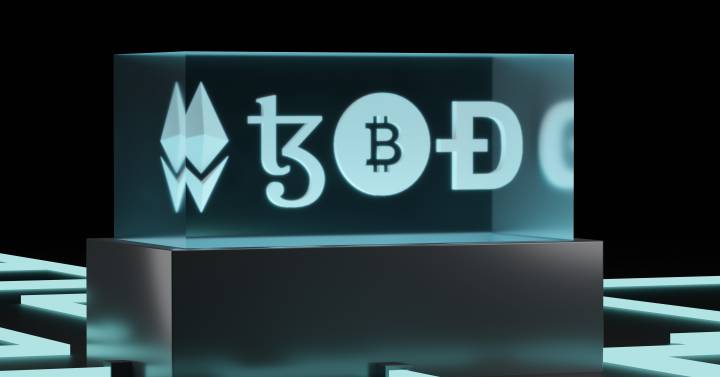 The Council of Europe and the European Parliament have consolidated on Thursday night a proposal agreement for the regulation of Cryptoactive Markets (known as MiCA). The new regulation will affect crypto asset issuers, exchange platforms and cryptocurrency wallets (cryptowallets or wallets). Likewise, it will cover its supervision, authorization, environmental impact and abuses related to transactions or services in the sector, in particular market manipulation and operations with privileged information.
The EU is the first block of countries to introduce this type of regulation. "This landmark regulation will put an end to the crypto Wild West and confirms the EU's role as a standard-setter for digital issues," French Economy Minister Bruno Le Maire said in a statement. In this sense, heThe Commission claims that MiCA will protect consumers against some of the risks associated with investing in crypto assets and help them avoid fraudulent schemes.
"Currently, consumers have very limited rights of protection or compensation, especially if the transactions take place outside the EU. With the new rules, crypto asset service providers will have to adhere to strict requirements to protect consumers' wallets and be held accountable in case they lose investors' crypto assets." It should be noted that the benchmark currencies of the sector such as Bitcoin and Ethereum have lost 35% and 42% of their value respectively in the last month, affected by interest rate hikes and inflationary pressures that keep investors away from the high risk and volatility assets.
Under the new deal, crypto asset service providers (CASPs) will need authorization to operate within the EU. The national authorities will be required to issue the licenses within three months. With regard to the larger CASPs, the national authorities will regularly transmit relevant information to the European Securities and Markets Authority (ESMA). On the other hand, all crypto assets in the market will have to present a "white paper" where all their characteristics and risks are stipulated, such as the possibility that they lose their value partially or totally or their possible illiquidity.
Money laundering (AML) legislation will now also regulate crypto assets. In this sense, the new regulation requires the European Banking Authority (EBA) to be in charge of maintaining a public registry of cryptocurrency service providers that do not meet the requirements. Crypto asset service providers, whose parent company is located in countries included in the EU list of third countries considered high risk for anti-money laundering activities, as well as in the EU list of non-cooperative jurisdictions for the purposes of prosecutors, they will have to implement enhanced controls that are in line with EU regulations.
Stablecoins and NFTs
All so-called "stablecoins" will be supervised by the European Banking Authority (EBA), with the issuer's presence in the EU being a precondition for any issuance. In this line, Brussels ensures that the new regulation will request stablecoin issuers to accumulate reserves with a ratio of 1/1 and partially in the form of deposits. The rules governing the operation of the reserve will also provide for adequate minimum liquidity. Likewise, any holder of this type of cryptocurrency may issue a claim at any time for free.
Digital assets that represent real objects such as art, music and videos will be excluded from the scope, except if they are included in the existing crypto asset categories. Within 18 months, the European Commission will be tasked with preparing a comprehensive assessment and, if deemed necessary, a specific, proportionate and horizontal legislative proposal to create a regime for NFT and address the risks emerging from such a new market. Assets received from cryptocurrency mining or received for free are also exempt from regulation in many cases.
Advertising and Environment
The proposal specifies that any advertising communication related to an offer to the public of crypto assets must be clearly identifiable as such, and that its information must be "fair, clear and not misleading". In addition to that, you have to be consistent with the information in your crypto asset "white paper" as well as indicate where this information can be found.
The European executive reports that players in the crypto asset market will also be required to declare information about their environmental and climate footprint. The European Securities and Markets Authority (ESMA) will develop draft regulatory technical standards on the content, methodologies and presentation of information related to the main adverse environmental and climate impacts. Within two years, the European Commission will have to provide a report on the environmental impact of crypto assets and the introduction of mandatory minimum sustainability standards for consensus mechanisms, including proof of work.
The European Commission submitted the proposal on September 24, 2020. It is part of the broader digital finance package, which aims to develop a European approach that encourages technological development and ensures financial stability and consumer protection. In addition to the MiCA proposal, the package contains a digital finance strategy, a Digital Operational Resilience Act (DORA), which will also cover CASPs, and a proposal on a distributed ledger technology (DLT) pilot regime for wholesale uses. .