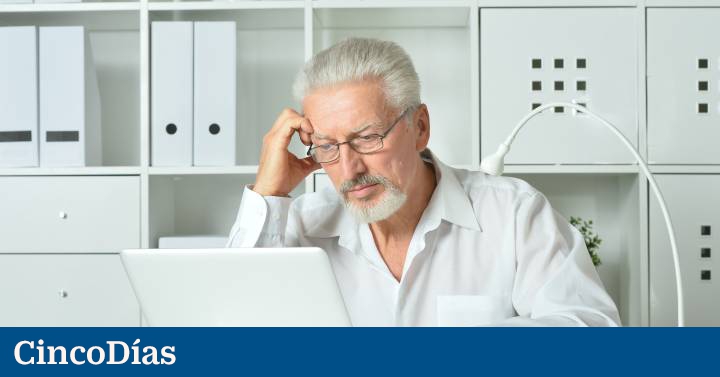 Extend your working life or retire when it's your turn? This is one of the dilemmas faced by self-employed workers as they approach their retirement age. Social Security has a simulator on its website for professionals to calculate the benefits of delaying their retirement.
In order to access this service, the self-employed person must first access the portal Your Social Security. Once on said page, the self-employed person must select how to access the procedure, if he will do it as an interested party, that is, on his behalf, or representing another person.
Next, the procedure must be accessed either by using the [email protected] system, via SMS or electronic certificate. Only in the event that you want to access the procedure by SMS, other information such as the national identity document, date of birth and telephone number will also be requested. Once this information has been entered, the self-employed person will receive a security code on their mobile phone in order to access the information.
4% supplement
The Social Security portal will indicate the time that has been quoted and the time remaining for retirement. However, as what is wanted is to know the time remaining until retirement, the professional must click on the 'Simulate your retirement' button.
The simulator will perform the calculations based on the professional's ordinary retirement age and the date on which it will be reached. In order to know the benefits of delaying the retirement age, the professional will have to replace the retirement date with the date on which he would like to retire. The benefits are calculated based on the years in which it is decided to extend the working life.
The portal will be interested in issues such as termination of the last job. Thus, the worker will be asked if the termination of employment occurred voluntarily or involuntarily and if the last employment relationship ended due to a decision that was made before April 1, 2013.
Thus, the simulator will calculate the 4% supplement that will be added to the worker's initial pension for each year that retirement has been delayed.