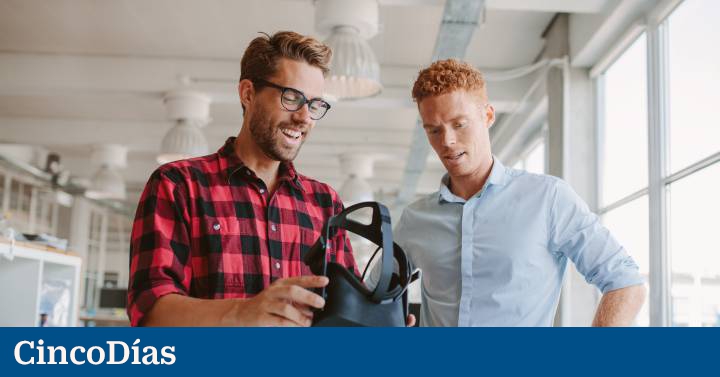 Business projects related to digital culture will participate in the 4YFN of the Mobile World Congress. The event, which will be from February 28 to March 3, is a fair that was born within the Congress and is dedicated to startups.
The meeting will allow investors, startups and institutions to discover, create and plan their future. In this sense, the Open University of Catalonia (UOC) will give visibility in the 4 Years From Now (4YFN) of the Mobile World Congress to 8 emerging companies that have focused mainly on the metaverse, ICT and digitization.
BeChallenge, a platform that designs learning experiences, will be presented at the Congress. The idea of ​​it is to revolutionize the educational field and achieve its evolution through the use of new technologies.
There will also be space for Chordata Motion, a startup that develops suits that capture movement and digitize it in 3D. This project, in particular, won the 2019 edition of the SpinUOC entrepreneurship programme.
virtual advice
On the other hand, Diversity Apps will also have representation at the fair. On this occasion it is a company dedicated to cognitive accessibility, which is why it pursues the creation of inclusive technology and is in charge of advising the technology sector in this area.
Likewise, Educatool, an online tool that seeks a respectful education based on scientific evidence, will be available.
There will be room for the metaverse with Immersium Studio, a virtual reality company that fosters online learning through the metaverse.
At the Congress you will be able to meet Opground, an emerging company that connects companies and programmers, as well as SeniorDomo and Waital, a project based on the viewing of a film and the acquisition of products within it.
The director of the UOC's Research and Innovation Area, Mireia Riera, explains that through the virtual incubator they have set up "it has been possible to continue responding to the needs of entrepreneurs by offering them advisory programs and services and mentoring from Hubbik in a totally virtual way".