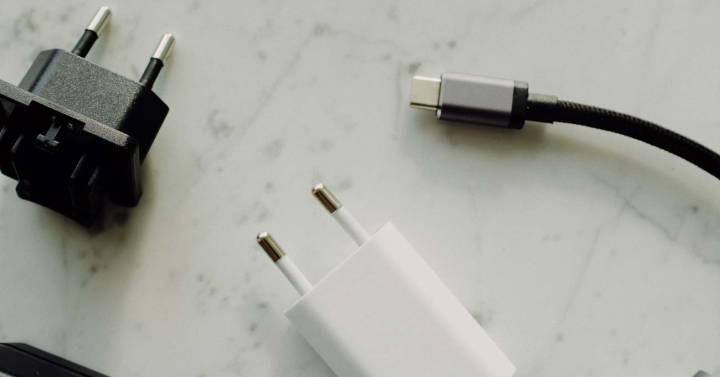 Taking the step to have a single charger for all mobile devices, except for those that are small (such as smart bracelets), makes all the sense in the world… especially for users. For a long time the EU intends to achieve this -with the choice of USB type C-, which is a blow to some companies like Apple with its iPhone. Well, today new details have been known about it.
Specifically, what has been approved has to do with the dates to achieve the unification desired by the European Union. And, the really interesting thing about it is the highs, which is what is supposed to the Cupertino company will squeeze until the last moment to make the jump from Lightning to USB Type-C on iPhones (you already have other devices that have made the transition, like some iPads or your MacBook laptops).
The dates that the EU manages for the implementation
Taking into account that the European Parliament in April already made it clear that it was for the work of this change and now that legislation is a reality in the Commissionit begins with the process of obtaining a text definitive that, in principle, it will not be a problem because there has been no amendment to the aforementioned. Come on, in this case there are no fissures between parliamentarians, which is already news.
Thus, by the beginning of 2023, it is desired to have the necessary and definitive documents to be approved and, then, a courtesy period will begin so that all companies have time to make the appropriate changes to their devices and production and supply lines. And how long will this last? Well, about two years, so by 2025 the normal thing is that everything is finished and USB type C reigns as a data connection and charging interface for smartphones, including iPhones.
Does Apple have time to adapt its iPhone?
To spare, since you can have up to two or three generations of your well-known phones to change the Lightning ports. In addition, it is difficult to reverse the decision, because the unanimity is total in the EU and there are fewer and fewer loopholes in which to file a complaint that stops the process. Therefore, everything indicates that Apple has in mind moving to USB type C… and the same thing surprises more than one and the iPhone 15 are the first to offer this possibility. In short, it seems that in the end things will happen as the European Union wants… Although there is still a game to play!