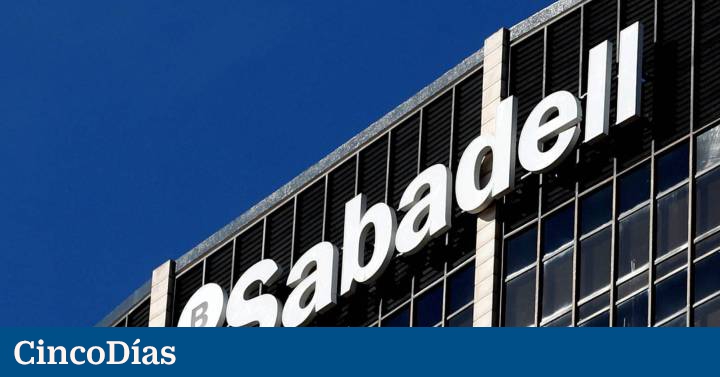 Banco Sabadell unions have already designed the calendar of mobilizations and partial stoppages to protest the ERE that the entity is leading, and that it proposes the departure of 1,936 employees and the closure of 496 offices. Specifically, the workers' representatives have called for eight days of concentration, two days of partial stoppage (October 4 and 5) and a day of strike whose date has yet to be defined.
Thus, the mobilizations will start this Thursday, September 23 in eight Spanish cities: Alicante, Las Palmas, Madrid, Malaga, Murcia, Sabadell, Santiago de Compostela and Valencia.
The next day of mobilizations will be on Tuesday, September 28, in nine other cities: Alicante, Barcelona, ​​Bilbao, Las Palmas, Lleida, Murcia, Pamplona, ​​San Sebastián, Valencia. The next day (Wednesday, September 29) the concentration will be in León, and on Thursday, September 30 in Gijón, Palma de Mallorca, Sabadell and Vigo.
The following concentration days are scheduled for Wednesday, October 6 (Alicante, Barcelona, ​​A Coruña, Madrid, Malaga, León, San Sebastián, Valladolid and Zaragoza), on Friday, October 8 (Alicante, Barcelona, ​​León, Madrid, San Sebastián and Palma de Mallorca) and on October 13 and 15 (both days in Madrid).
It so happens that tomorrow there will be the second formal meeting between the workers' representatives and the bank's management to negotiate the ERE. At the moment, the positions of both parties are far apart. The unions have been demanding voluntary affiliation to the ERE and measures alternatives like early retirements and early retirements, recovering jobs outsourced, relocate people in group companies, telecommuting, Incentive voluntary leave or a salary readjustment in the high direction.
For its part, Sabadell has transferred that it is open to negotiation, but has been recalling the context of need in which it moves to become a sustainable bank. At the moment, the bank has rejected most of the proposals as unviable, although it has been open to assess possibilities to reduce the number of employees affected and has explained that the preferred criterion to be part of the outputs will be the voluntary affiliation.
Likewise, in the first meeting the bank announced that will remain excluded from the ERE people with a temporary contract, those who are on leave of absence, senior management personnel, general management and workers from outside Spain. Nor will it affect employees in the 50-55 age range or those over 63 years of age. However, this measure was rejected by the unions on the grounds that without this age group, voluntary termination will not be possible.