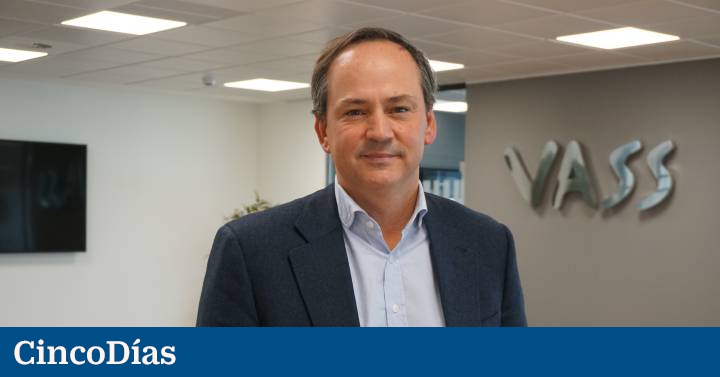 The Spanish technology company VASS has acquired the Mexican company Hexagon Data, specialized in digital marketing automation solutions. With this operation it wants to strengthen its North American expansion and accelerate its capabilities in this technological field. The companies did not disclose the amount of the transaction.
The purchase is part of the strategy of the Spanish company [email protected] with which it expects to reach a turnover of 400 million in 2025. Last year, it had a turnover of 205 million, 58% more than in 2020. This high growth was also achieved thanks to the purchase of three companies: Comunytek (dedicated to advanced systems for wholesale banking and capital markets), Ecenta AG (dedicated to the development of customer experience solutions) and CRI Group (specialized in the digital transformation of EU entities).
The growth plan of the Spanish technology company, present in 26 countries in Europe, America and Asia, and with more than 3,800 professionals, is backed by One Equity Partners, the venture capital firm that joined VASS at the end of 2020. According to announced this in mid-2021, OEP had just sold Italian IT services company Lutech after almost tripling its revenue to €450 million in less than four years.
"Adding Hexagon Data to our company will strengthen our international position where we are already present in a wide range of countries in America and will allow us to continue growing in the strategy around data that we already started years ago", said Javier Latasa, CEO and president of Grupo VASS.
Hexagon Data, founded in 2017 with offices in Mexico and Colombia, is in 10 Latin American countries and has 80 people. Among its client portfolio are Coca-Cola, Grupo Bimbo, Avianca and Kimberly-Clark. "With our experience and that of Grupo VASS, we are convinced that we can generate a unique value offer", added Lukas Canal, CEO of Hexagon Data.
Jörg Zirener, Senior Managing Director of OEP, is convinced that the strategy being followed by the Spanish technology company will allow it to "build a champion in digital transformation worldwide".
Hexagon Data is the sixth purchase since the launch of the inorganic growth plan at the beginning of 2021. Added to the acquisitions are those of One Inside, a specialist in Adobe technology solutions based in Switzerland, and that of Movetia, a firm Catalan company dedicated to digital services for the financial and automotive sectors. Hexagon Data will be integrated into the VASS Group company, Nateevo, specialized in digital marketing strategy and solutions.