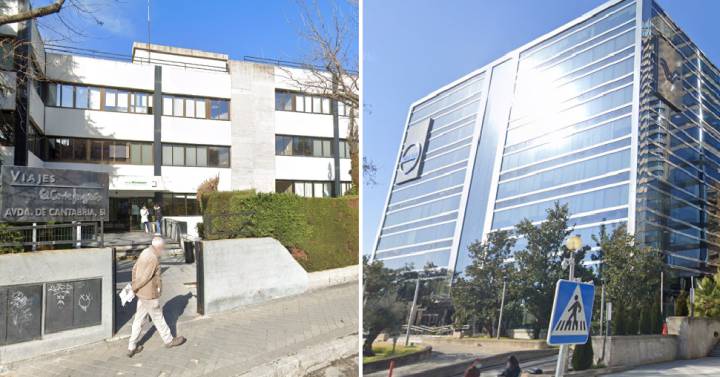 The Socimi Sant Croix announced this Wednesday the acquisition of two office buildings owned until now by El Corte Inglés, both located in Madrid, with which it says it will reinforce its "investment strategy in the office segment, betting on good locations and contracts long-term with clients of recognized solvency".
The first of the properties is located at number 51 Avenida de Cantabria, and was directly owned by El Corte Inglés. It has a gross rental area of ​​9,237 square metres, and 75 parking spaces. Viajes el Corte Inglés has its registered office and headquarters in this building.
The second is located at Calle Santiago de Compostela 100 Bis, headquarters of the Civil Chamber of the Provincial Court of Madrid. This was owned by Asón Inmobiliaria de Arremientos, a subsidiary of El Corte Inglés that is also the owner, for example, of the Titania Tower, for which the distribution group has also opened a sale process. The building sold to Saint Croix has 6,348 square meters of gross leasable area and 118 parking spaces.
As reported by the socimi, both properties are transferred with the long-term lease contracts in force, both with Viajes El Corte Inglés and with the Provincial Court of Madrid. Saint Croix has not reported the amount of the operation.