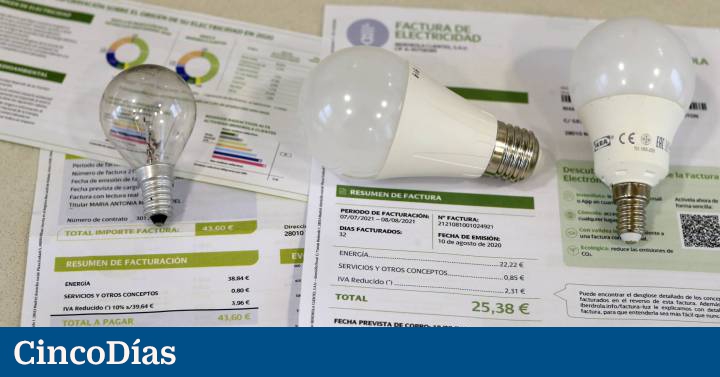 The Government is going to increase the number of beneficiaries of the social bonus of the electricity tariff by 600,000 additional families, up to a total of 1.9 million, according to the President of the Government, Pedro Sánchez, assured yesterday. This is one of the measures in a broader package that the Council of Ministers is going to approve today to alleviate electricity prices.
Although the Executive had planned to untie the bond from the current regulated rate (PVPC), the most affected by the rise in wholesale market prices, it has finally chosen to maintain the current mechanism as it expects a significant drop in pool prices as consequence of setting a cap on the price of generation offers with gas in it. However, the discounts approved in November, whose validity ends on March 31 and which went from 25% to 60% and from 40% to 70%, will be extended.
At the moment, there are three types of consumers entitled to it: the vulnerable, the severely vulnerable and those at risk of social exclusion, based on income and certain requirements (large families, the disabled, retirees and victims of terrorism or gender). For consumers at risk of social exclusion, with the support of social services, electricity is free.
In order to receive the social bonus, a family must earn less than 1.5 times the public indicator of income for multiple effects (Iprem) of 14 payments per month in the event that it is not part of a family unit or there is no minor in the family unit (11,279 euros). Or twice the index in the event that there is a minor in the family unit (15,039 euros). To increase the number of bondholders, these parameters will be changed.
On the other hand, the Government plans to modify the financing system of the social bond. Until now they were financed, as a public service, by the electricity marketers, both free and regulated, that supply the PVPC and their annual cost is around 200 million euros. However, a Supreme Court ruling in January annulled this obligation as it was considered discriminatory, and imposed that those affected be compensated with the contributions they have made since 2018, when the model came into force, except for those that have passed it on to the end customers the cost of the bonus, which was distributed according to the number of customers.
To abide by the Supreme Court ruling, the reform includes the obligation that all companies in the sector, marketers, generators, distributors and the REE carrier, must finance this aid to the vulnerable.