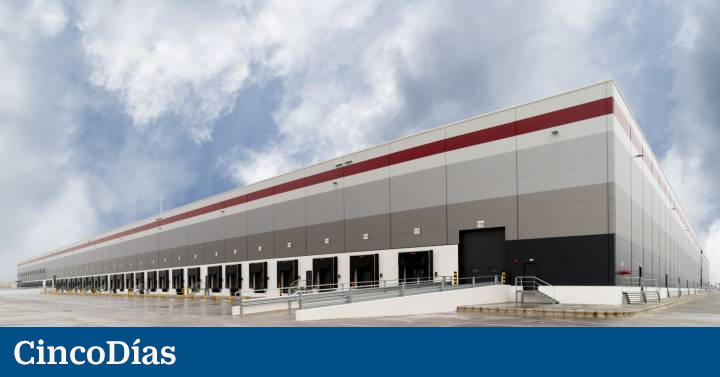 The Singapore sovereign wealth fund (GIC) continues with its firm commitment to the real estate market in Spain. Through its socimi P3 Logistics Parks multiplied by 2.3 times its logistics and industrial portfolio in Spain in 2022, reaching a portfolio of 679.4 million euros in this type of asset, as reported on Friday by the company listed on BME Growth, in an appraisal carried out by CBRE.
P3 is one of the main owners of large logistics warehouses. It began its activity in 2017, has been growing strongly in recent years and is now only behind other real estate agencies such as Merlin Properties, Logicor (China Investment Corporation and Blackstone), Prologis and Montepino (of Bankinter), according to the ranking prepared by the consulting firm EY in its report The Logistics Property Telescope.
P3, 93% controlled by GIC,'s jump last year was largely due to its purchase of a five-asset portfolio from KKR, Round Hill Capital and Pulsar Properties for $107 million.
These warehouses acquired are located in the municipalities of Guadalajara de Torija and Fontanar, in Ontígola (Toledo) and Paret del Valles (Barcelona), which together have an area of ​​112,000 m2 and are leased to companies such as El Corte Inglés and XPO. In Illescas (Toledo), one of the most important logistics points in the country, last year it also acquired 88,000 square meters of land.
The socimi (listed investment company in the real estate market) of the Singapore fund already controls 18 logistics and industrial assets in 666,000 m2 of surface. Its largest project is that of Illescas, with a total area of ​​196,000 m2, and where it can still develop 55,000 m2. It has other properties in various municipalities of Zaragoza, Bilbao, Madrid, Alicante or Barcelona.
Among its tenants are companies such as Amazon, Auchan, Carrefour, Stellantis, Deutsche Post, DHL, Coca-Cola or Pepsi.
In the Spanish real estate market, andhe Singapore sovereign wealth fund also recently entered rental housing. GIC is going to invest around 1,500 million euros in building a portfolio of 8,000 rental homes in Spain in the coming years. This is the largest known investment by a foreign investor in this type of asset in the country. To manage the investments and assets, the sovereign wealth fund has allied with the Spanish company azorawhich will also invest as a minority partner, as announced in February.
In the office segment, GIC is a minority shareholder in the socimi GMP Properties, controlled by the Montoro Alemán family. This real estate company, with a portfolio of 307,000 m² of spaces, has a portfolio valued at 2,289 million.