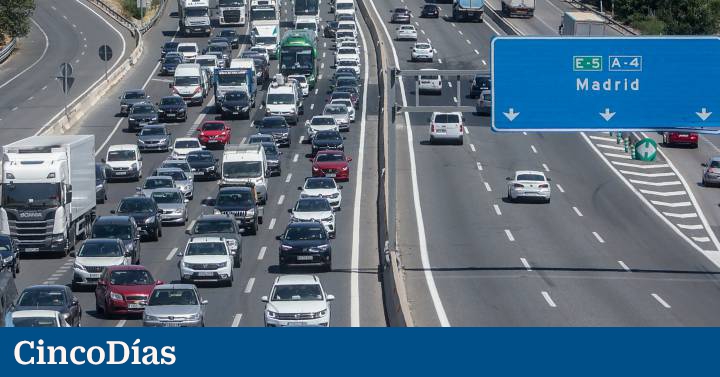 Sales of second-hand passenger cars and SUVs fell 7.8% in July, to 144,584 units, chaining six months in negative, according to data from the Faconauto and Ganvam employers.
As reported on Monday, throughout the year the used market accumulates a decrease of 4.7% so far this year, with a total of 1,063,843 units. For each new vehicle, 2.2 second-hand units have been sold until July.
Pre-owned sales fell by 24.8% last month, while operations with models between one and three years fell by 21.1%, weighing down the result as a whole.
He explained that companies, rental companies and leasing operators "still cannot renew their fleet due to the lack of vehicles", which is why their operations with used models continue to decline. Thus, transactions with second-hand models from corporate fleets fell by 23.7% in July. Those with 'rent a car' models fell by 15.1%; while those of 'renting', for their part, fell by 12.3% during the past month.
The employers stressed that it is still necessary to resort to foreign markets to stock up on vehicles. Sales in the foreign market increased by 37% in July and accumulated a rise of 49% so far this year.
Regarding energy sources, operations with used diesel vehicles -which represented 58% of operations in July- contracted 10.5% during the past month; while those of gasoline fell by 7.2%, reaching 51,929 units, which represents 35.9% of the total.
As for alternative drives, second-hand pure electric models, although they still barely represent 0.7% of the market, grew by 19.9% ​​in July, with 1,043 units. For its part, plug-in diesel-electric vehicles registered a total of 139 units sold (+59.8%) during the past month, compared to 1,091 units of plug-in gasoline-electric vehicles (+3.5%).
The autonomous communities where the second-hand market has fallen the most is Navarra, where there has been a decrease of 31.3%. It is followed by Galicia, with a drop of 24%, and Extremadura, with a drop of 21.4%. Melilla is the only place in Spain where the used vehicle market has risen with a rise of 28.9%.
Faconauto's Director of Communications, Raúl Morales, pointed out that "until an acceptable level of registrations is recovered, used car transfers will continue to fall because there is not enough stock of the most interesting models, which are zero to five years"
Likewise, the director of Communication at Ganvam, Tania Puche, indicated that with "a second-hand market on the decline in which the lack of young models due to the lack of stock derived from the chip crisis continues to set the standard."
13.5 years: the average age of cars in Spain
The average age of the car fleet in Spain reached 13.49 years old (13.1 years in 2020), standing above the European average of 11.5 years, according to the 2021 Annual Report, prepared by the Spanish Association of Automobile and Truck Manufacturers (Anfac).
In the last year, for each newly registered passenger car, around 1.4 passenger cars over ten years old have been sold, diverting the market towards older models, delaying the renovation of the fleet and hindering compliance with the decarbonisation objectives set out in the National Integrated Energy and Climate Plan (Pniec).
Specifically, 1.26 million passenger cars over ten years old were sold in the Spanish market last year, compared to 859,476 new passenger car units registered in the same period.
According to the labels of the General Directorate of Traffic (DGT), the 'Zero' models experienced a growth of 71.7%, while those of the 'Eco' label vehicles increased by 40.11%. This type of vehicle only represents 0.54% and 2.7%, respectively, of the total Spanish car fleet.
On their side, vehicles with a 'C' label increased by 7.4% compared to last year. In addition, 31.5% of light vehicles (cars and light commercial vehicles) in Spain had a 'B' label and another 33.2% were not labeled.
These vehicles are the cause of 91.4% of polluting emissions of nitrogen oxide (NOx) and 92.7% of particulate emissions.