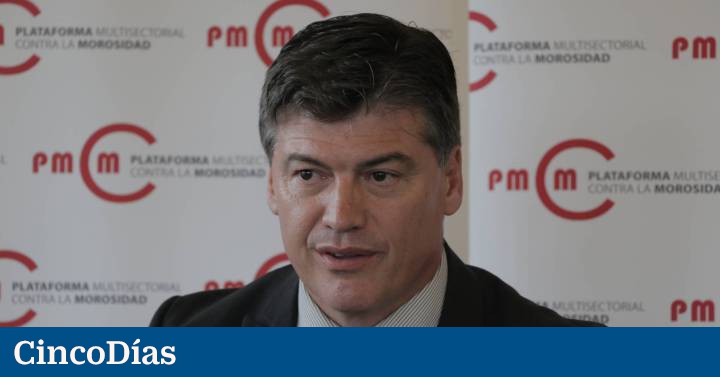 Antoni Cañete, president of the Multisectoral Platform against Delinquency, warned this morning of the arrival of a perfect economic storm that could cause a lengthening of payment terms to suppliers by large companies, an increase in both public and private delinquencies and the closure of 600,000 companies. "In the previous recession, one of every three companies that disappeared did so for some reason related to delinquency and in this one the figure may be higher if forceful measures are not taken," he stressed after the celebration of the assembly of the Platform, which represents 1.5 million companies and 4 million workers.
In his opinion, one of the most worrying aspects is the redesign of ICO credits because companies that do not comply with returns will be classified as companies under surveillance and insolvent. "There is concern because this change is going to make many not viable. In a scenario with double-digit inflation and rising money prices, every time a large company extends payment terms, it not only reduces the liquidity of suppliers, but also pays its taxes at a lower price and be financed with an extra cost due to the rise in interest rates", assured Cañete.
To try to avoid this perfect storm, the president of the Platform proposed the rapid implementation of the Create and Grow Lawwhich seeks the creation of mechanisms to create and grow companies, the start-up of a sanctioning regime for delinquent companies and not provide financing to zombie companies. "Resources should not be used to save companies that are not viable. We want the resources to be focused on guaranteeing the salvation of viable companies".
Ferran Bel, deputy of the PDCAT, was present at the Platform assembly, and he promised to present during the process of amendments to the Create and Grow Law a proposal so that the sanctioning regime for delinquent companies can come into force at the same time that the new norm is approved.