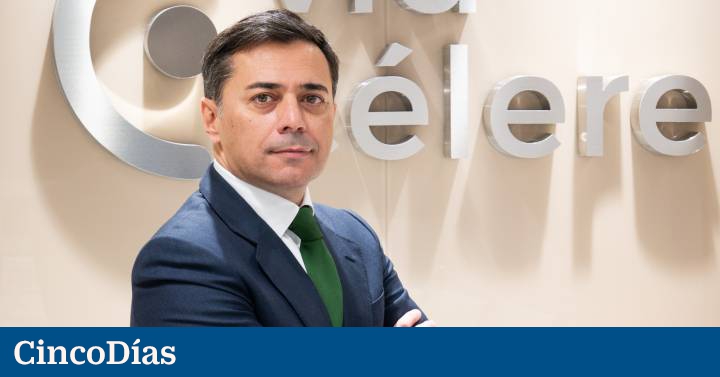 Vía Célere, a promoter controlled by the Värde Partners fund, continues to grow. The real estate company entered 385 million euros in the first nine months of 2021, 42% more than in 2020, as announced on Tuesday. In the same sense, the company achieved an EBITDA of 50 million, which represents an increase of 154%.
The developer has delivered 1,226 homes in this period, reaching 2,227 units in the last 12 months. The cash flow so far this year it has been operating at 91 million.
"On the commercial level, the company has continued with the good sales rhythm of the year, registering, during the first nine months of the year, a portfolio of 2,930 units or 772 million euros," the company said in a statement. In this way, the company already has 100% of units sold of the deliveries planned for 2021, as well as 82% of 2022 and 68% of 2023. In the same way, Vía Célere adds almost 9,000 homes in different phases of launch, commercialization and construction and almost 5,000 only in commercialization throughout the national territory.
The company also announced the distribution of 86 million dividends among its shareholders due "to the good progress of the business," according to the company's statement, and whose payment would be made in the last quarter.
Currently, this company is in exclusive negotiations with the listed Neinor Homes, which has shown interest in staying with the developer controlled by Värde (although it has other funds as minority funds), a US fund that seeks an outlet for this investment. in Spain.
The developer also reduced its net debt by 50% compared to the end of 2020, to stand at 203 million, with a cash of 365 million. In addition, the loan-to-value (debt in relation to the value of assets) fell to 13%, four points below that registered at the end of last year.
In this sense, José Ignacio Morales Plaza, CEO of Vía Célere, indicated that these results reflect the solidity and predictability of Vía Célere's business plan. "Our goal is to continue with the same trajectory shown to date and reach the border of 3,000 deliveries in 2023, thus maintaining the growth line that we have reported to date and that has positioned us as leaders in the Spanish residential market."