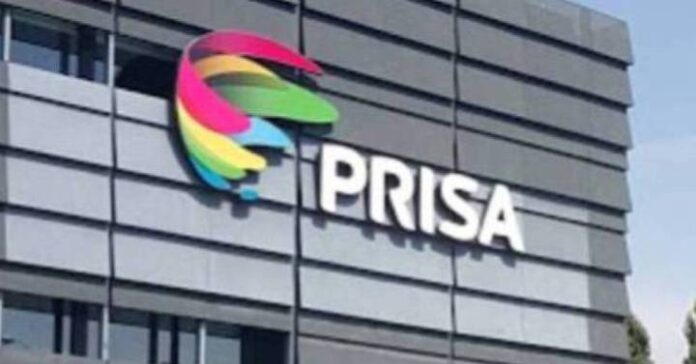 The board of directors of PRISA has approved in its meeting today, at the proposal of the appointments and remuneration and corporate governance committee (CNRGC), the appointment, by co-option, of Javier Santiso and Rosauro Varo as directors, both in the category of independent , to fill the vacancies of Javier Monzón and Sonia Dulá.
Furthermore, the board has agreed to appoint Béatrice de Clermont-Tonnerre as coordinating director.
These appointments are accompanied by changes in the different committees of the board of directors. Javier Santiso and Béatrice de Clermont-Tonnerre join the executive committee as members, which will be chaired by Joseph Oughourlian, until the appointment of a new chairman of the board of directors. In this way, the delegated commission is made up of Joseph Oughourlian, Manuel Mirat, Manuel Polanco, Javier de Jaime, Béatrice de Clermont-Tonnerre and Javier Santiso.
The CNRCG, ​​for its part, will be chaired by Béatrice de Clermont-Tonnerre and will incorporate Dominique D'Hinnin and Javier Santiso as members. With this, this committee is made up of Béatrice de Clermont-Tonnerre, Joseph Oughourlian, Javier Santiso and Dominique D'Hinnin.
The audit, risk and compliance committee will continue to be chaired by Dominique D'Hinnin and will have Rosauro Varo, María Teresa Ballester and Amber Capital UK (represented by Fernando Martínez) as members.
The profiles and experience of Javier Santiso and Rosauro Varo fit the matrix of competencies prepared by the appointments, remuneration and corporate governance committee, providing the professional and personal skills required by the board of directors, in particular, digital transformation, entrepreneurship, generational renewal and active participation in the field of culture.
The decisions of the board of directors reinforce good governance practices, since it empowers the independents and a woman, Béatrice de Clermont-Tonnerre, is appointed to a key position, coordinating director. Likewise, the board has agreed to initiate the president's succession plan, within the formal and orderly process of the company.
The board of directors highlighted and thanked the work done by Javier Monzón and Sonia Dulá during the performance of their positions.
Profile
Javier Santiso is a member of the board of directors of Fnac Darty, in Paris, and CEO of Mundi Ventures, a venture capital fund that invests in Europe, Israel and the US. In total he has invested in four unicorns. He is also a writer and editor, has published several books and edited more than thirty books on art and poetry.
A Spanish and French national, Javier Santiso has developed his career in the corporate world, in banking, asset managers and corporations. He came to Spain from the hand of BBVA in the early 2000s. Later he was Director General of the OECD, an international organization based in Paris, leading the Development Center and being its Chief Economist. He is the youngest senior manager in the organization's history to date.
Later, he worked at Telefónica as head of Amerigo funds, venture capital funds of funds, and promoter of Wayra, Talentum, and other corporate transformation initiatives. In 2015, he was appointed CEO for Europe of the Malaysian sovereign wealth fund, Khazanah, an investor in technology companies such as Alibaba or Palantir. In Europe, it has invested in various technological unicorns such as Farfetch (London), Auto1 (Berlin), or Skyscanner (Edinburgh).
He was also on the Board of Directors of the Asian telecommunications company, Axiata Digital. Now he runs the venture capital fund Mundi Ventures, which manages 200 million euros. Mundi Ventures has invested in unicorns such as Wefox (Berlin), and investment companies with social and environmental impact such as Clarity.ai (New York), Submer (Barcelona), Acurable (London) or Kovrr (Tel Aviv). Mundi Ventures has offices and a presence in Madrid, Barcelona, ​​London and Tel Aviv.
In turn, Rosauro Varo has a degree in law from the University of Seville. He started his business career more than 20 years ago with different entrepreneurship projects. Today, he develops his business initiatives through GAT Inversiones, a group of which he is president. Likewise, he is currently a member of the board of directors of the Círculo de Empresarios del Sur de España (CESUR).
Varo has been vice president of the telecommunications company PepePhone and member of various boards of directors, including among them El León de El Español Publicaciones, SA, publishing company of the digital newspaper El Español and the financial portal Invertia. He is a professor of the Master in Finance and Banking at the Pablo Olavide University of Seville and a speaker in the Senior Management Program of Leading Companies and Institutions of the San Telmo Business School, where he addresses subjects such as business mergers and acquisitions or the digital economy.
Its social commitment is conveyed through the board of the ALALÁ Foundation, a benchmark in the development of social integration projects for groups at risk of exclusion in southern Spain.