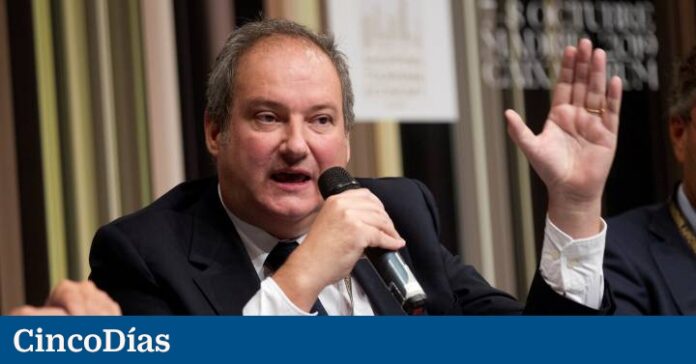 The president of Hispasat, Jordi Hereu, assured this Wednesday that his company will guarantee connectivity throughout Spain thanks to satellite technology, since "more than 5,000 municipalities do not have coverage equal to or greater than 100 megabits".
"At this time when digitization plays such an important role, the satellite industry has a very decisive contribution. In Spain we are going to guarantee connectivity in 100% of the territory. This will allow rural areas to acquire many rights and channel many services, such as education or health care ", Hereu asserted in his speech at the virtual summit 'Space & Industrial Economy 5.0', which is held in Seville.
Thus, he stressed that investing in the aerospace industry is a "magnificent way" to advance innovation and economic and industrial development in Spain because it is a sector that has "many returns".
Hereu has highlighted that Hispasat has been leading the space industry in Spain for 30 years and has asserted that it will continue to be the engine of this sector that "helps the connectivity of people and societies in general".
In this sense, he has defended that universal digital access is not a commodity, but a right, and has warned that not having it has serious consequences, such as in education, as has been demonstrated during the pandemic.
He explained that satellites play a fundamental role in the development of universal digital access or connectivity and have a decisive contribution to "guarantee 100% connectivity throughout the Spanish territory" and stressed that thanks to this technology there will be a boost to rural areas.
The former mayor of Barcelona has also highlighted the relevance of the Spanish space industry, which had a turnover of more than 880 million in 2019, allocates 11% of income to innovation, generates quality employment and is an exporter because it is very competitive.
Industry, lever for economic reactivation
For her part, the Minister of Industry, Commerce and Tourism, Reyes Maroto, who opened the event, has advocated taking advantage of the European recovery, transformation and resilience plan to position the industry as one of the "driving levers for reactivation economic and social of Spain ".
Maroto has highlighted the leading role of the industry in cushioning the effects of the economic crisis derived from the coronavirus pandemic and has pointed out that it is already gradually recovering its activity.
Within the industrial sector, it has valued the space industry. In his opinion, it has made a "qualitative leap in its technological development" in recent years and, in this sense, it recalled that the Ministry launched in 2019 the agenda of the space industry to continue innovating and providing solutions to the society.
He has referred to the Government's industrial policy strategy focused on modernizing the industrial ecosystem through digital transformation and has encouraged companies to submit their projects to the map of large projects recently launched by the Ministry with the aim of "accelerating the digital transformation of the industry with 4.0 technologies throughout the sector's value chain ".
He has also pointed out that the pandemic has accelerated the digital transition and has influenced the fact that it has been shown during confinement that it is not an "option but a necessity", while at the same time advocating that it be inclusive, socially and financially sustainable, balanced and fair.
Along the same lines, the Minister of Science and Innovation, Pedro Duque, said that investing in the aerospace industry "is not an expense, but a vital and strategic investment" and has highlighted Spain's leadership in this field within the Union European.
"We are not fully aware of the importance of space resources or the added value it offers," he pointed out, insisting that investments in space take the form of knowledge and technological developments. According to Duque, for every public euro invested in space, the company receives six euros and they rise to 21 if indirect effects are added.
"It is important that Europe, and also Spain, have a common digital strategy and adopt an industrial policy associated with the new needs of modernization and, with the promotion of a digitized industry adapted to new environmental requirements," said Josep Piqué, former Minister of Industry and Energy, Foreign Affairs and Science and Technology.
This event, promoted by the Seville city council, brings together industry research on the role that Spain must play in the face of the opportunities that Industry 5.0 will represent and the expansion of technology and digitization, largely driven by space innovation, with leading companies such as Hispasat, Cellnex and Vodafone (global partners of the 1st Space & Industrial Economy 5.0 Sevilla Virtual Summit) and GMV (sponsor).