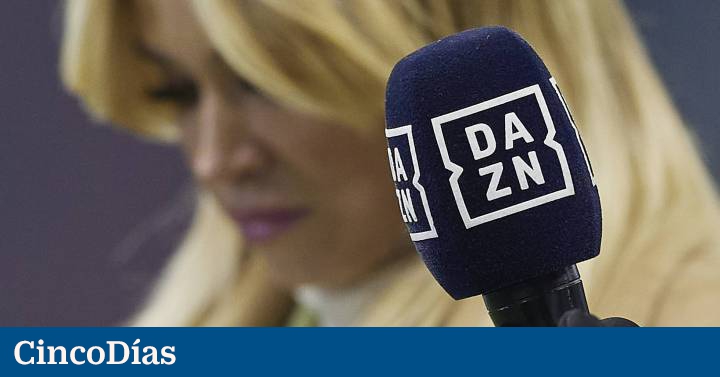 The high debt Dazn was beginning to accumulate, given its growing bill for the purchase of sports rights and its still losing business, it threatened to jeopardize its global growth strategy. But its owner, Len Blavatnik, UK's biggest fortunehas decided to clear any doubt.
Access Industries, the main shareholder of the streaming platform and owned by the businessman of Ukrainian origin, has injected into it, and at once, more than 4,000 million euros with the aim of cleaning up all its debt, providing liquidity and attracting new investors to it . As Dazn describes in a statement, Access has converted preferred shares and debt into new shares of the platform worth 4.3 billion dollars, about 3.8 billion euros at current exchange rates. "This left the group without debt at the end of 2021," the company says.
In addition, once the recapitalization was completed, it has bought another package of 250 million dollars, about 220 million euros, of new shares. In sum, a rescue of 4,000 million euros which leaves the group clean of all charges to attract new investors.
"This endorsement of Access represents a great confidence vote for Dazn's strategy, for its progress and for its future growth opportunities," says the platform's president, Kevin Mayer, who also appreciates the support of the second largest shareholder, Dentsu. "Dazn has quickly become the main channel of streaming sports around the world, and we're looking forward to an exciting 2022 as our platform diversifies to be the global destination for sports fans."
The company does not give details of how its evolution has been in the last year. In addition, its latest accounts date from the 2019 financial year, and these showed a net loss of 1,200 million. In its statement, the platform limits itself to saying that "the group's income and the number of subscribers continue to grow strongly while the business extends its offer."
In recent years, Dazn has closed important agreements for the retransmission of the main sports competitions. Last year it acquired the rights to the Italian soccer league for 840 million a year for three seasons; broadcasts 35% of the German Bundesliga matches; and last December he acquired a package of five games per day of the Spanish competition, LaLiga, for five seasons and 470 million annually. In addition, it also broadcasts Formula 1, MotoGP or the Euroleague basketball.
All this has done significantly raise fees both in Italy, which went from 9.99 euros per month to 29.99, and in Germany, which has doubled from 14.99 to 29.99. Waiting for your decision in Spain.