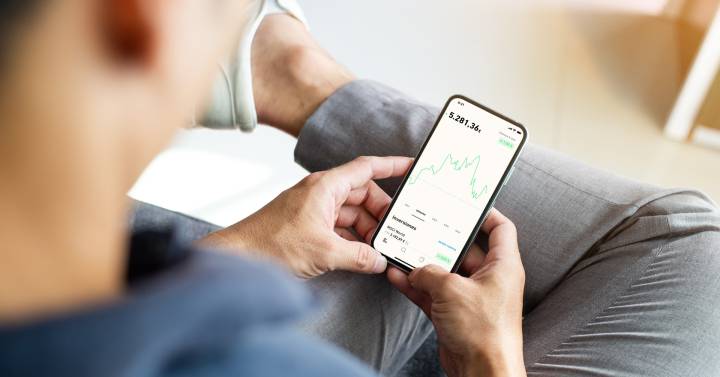 The neobroker Trade Republic, one of the most prominent in Europe, has just officially landed in Spain. Its objective is to "revolutionize" savings and investment without commissions in the financial markets, among its objectives is "to create one of its automated investment plans for free," they explain from the platform.
In addition, the company, valued at 4,500 million euros, will give its new users a share valued at up to 200 euros from one of the largest companies in the world.
"In Spain, savers face endless obstacles to obtain a return on their money. They have to pay high commissions for investment products that in many cases are not easy to understand and with little transparent conditions. All this because of a system banking that since the crisis has not evolved for the benefit of customers with the tools and financial security they deserve. Trade Republic arrives in Spain to solve this anomaly in the European context ", they emphasize from the platform
"We do not understand why the Spanish have to pay more to invest than the Germans or the French. In Spain in particular, clients must pay up to € 20 to invest in European or North American stocks. Our priority is to position Spaniards at the level of other Europeans with a tool adapted to their needs so that they can save that money for their own benefit ", says Kintxo Cortés, director of Trade Republic in Spain.
The Berlin-based fintech arrives in Spain after a major launch in Germany, Austria and France. With more than one million users in its current markets and assets in excess of € 6 billion, Trade Republic is the largest neobroker in Europe.
"Through an easy-to-use app, we make it easy for everyone to benefit from the financial markets, even those who are not yet active in them. We are delighted to offer all Spaniards the opportunity to save and invest safely, easily and without commissions ", says Christian Hecker, co-founder of Trade Republic.
Trade Republic allows users to trade in more than 9,000 shares and ETFs on the Spanish, European and American Stock Exchange, for 1 euro per trade to cover third-party expenses, which does not increase due to the size of the order or depends on the value chosen. And, for those who cannot follow the markets or attend to their investments regularly, it offers a wide range of automated investment plans free of charge that allow, even the less experienced, to invest more efficiently, clarifies the fintech.
In order to promote financial education and to enable Spaniards to know first-hand how to put their money to work, Trade Republic gives its new users a share valued at up to 200 euros from some of the largest companies in the world, including companies like Tesla, Apple or Netflix.
The user will receive their free action after completing the registration and a transfer of about 10 euros. Completing the registration and accessing Trade Republic's disruptive pricing model only takes eight minutes and a device with internet access. The app can be downloaded for free from the App Store (iOS) and Google Play (Android)