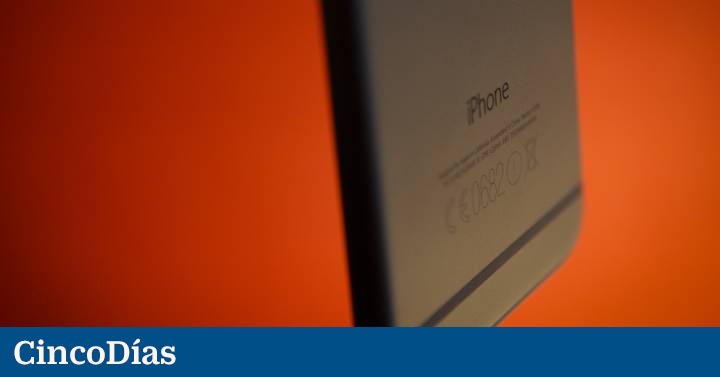 The Consumer Organization (OCU) has filed a class action lawsuit to defend in court the more than 400,000 affected by the planned obsolescence in the iPhone 6 range caused, in its opinion, by Apple's "unfair, deceptive and aggressive" business practices . For this reason, it requests compensation of between 99 and 189 euros for each affected client.
This was announced this Thursday in a statement in which he denounced that the multinational had acted in a "fraudulent way, hiding information from users" and, in this way, "violating" the Law of Unfair Competition and the General Law of Defense of Consumers. and Users.
According to OCU, the technology giant updated the software in the different models of the iPhone 6 to "mask" the "performance problems" of their batteries and "knowing that this would cause a slowdown and loss of performance of the phones."
"By doing this, users thought that the iPhone had outgrown them, because it was going 'slower', a fact that pushed them to change the model," he snapped, adding that, "deliberately," the company He "conditioned" them to renew their iPhone "causing them economic damage" that he estimated at between 40 and 80 million euros, approximately.
In its lawsuit, the OCU asks Apple for compensation, not only for the damage caused by the change of terminal or battery to which they were forced, but also for "non-pecuniary damages", since, in their opinion, the loss of performance of their devices "disrupted their expectations and their degree of satisfaction with the brand".
For all this, it requests compensation of between 99 and 189 euros, resulting from the sum of the amount of the battery, which would be between 29 and 89 euros, depending on whether or not the user accepted the replacement plan, to which there is to add 10% of the purchase price of the mobile, between 699 and 999 euros, depending on the model.
OCU announced that it will assume "the necessary expense to initiate this judicial dispute", paying the fees of lawyers and solicitors, "so that those affected do not have to incur any cost". "In case of losing the legal action, they will not have to bear the costs of the process," he added, demanding that the justice system "put a stop to these harmful behaviors."