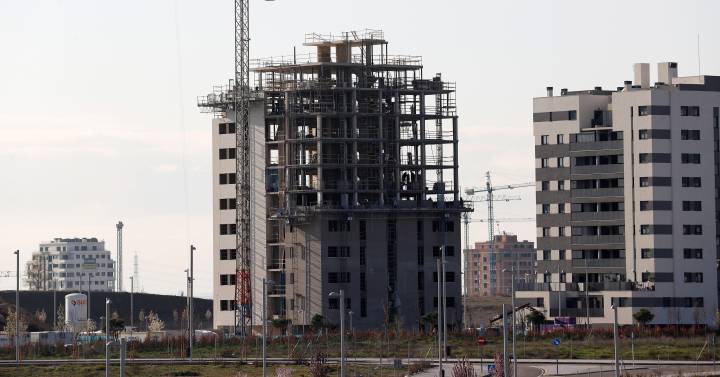 This Wednesday the new shares of Nyesa Valores Corporación from the subscription of the two capital increases launched in recent months for a total nominal amount of 60 million euros begin trading.
The National Securities Market Commission (CNMV) has already verified that the requirements for the admission to trading of the 4,000 million shares of the company with a nominal value of 0.015 euros each, corresponding to these two capital increases, are met.
Specifically, the capital increase for a non-monetary contribution linked to its Torres de Hércules building, in Cádiz, of 8.7 million euros, and the 51.3 million euros related to the compensation of bankruptcy credits.
This last operation saw Banco Sabadell enter the shareholding of Nyesa Valores Corporación, with a 3.89% stake, after capitalizing part of the company's debt and becoming the sixth largest shareholder in the property developer.
The main shareholder of Nyesa is currently Schoen Group-Cerrina Inversiones (Mariano Schoendorff), with 13.4%, followed by Olaf and Rubí (José Antonio Bartolomé, 9.46%), Fanumceo (7.8%), Río Arnoia (Liberto Ángel Campillo, 5%), Mikhail Gaber (4.9%) and Sabadell (3.89%).
Nyesa's objective with these operations is to start a new stage, with the capitalization of the debt and the restoration of the equity balance and after having avoided the liquidation solution.
The modification of the partnership agreement that the company undertook and the consequent capital increase were intended to meet both the bankruptcy debt and the rest of the payment obligations contracted within the framework of the strategic reorientation carried out since the 2019 financial year.